Introduction

Yes, April is STD Awareness Month, but you need knowledge that will keep you protected year round. According to the Centers for Disease Control and Prevention (CDC), the frequency of sexually transmitted diseases/infections (STDs/STIs) have  surged across the U.S. Since 2013, chlamydia, gonorrhea, and syphilis have all sharply increased. In fact, there were more than two million of these infections reported in 2017 alone.
Today, we face several challenges based on rising rates of STDs. There is a climbing number of babies born with syphilis in the U.S. Also, there is an increasing risk of infertility.  Rates of contracting or giving HIV are on the rise. Furthermore, the looming threat of untreatable gonorrhea has become an unavoidable conversation.
Despite these trends, we're here to tell you that much of this is preventable and treatable. There are many ways to prevent STDs. Fortunately, most infections are curable. Furthermore, all are treatable – however, do you really want to let things get to that point?
Straight, No Chaser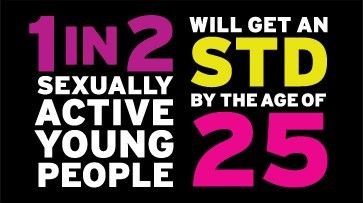 Review these blog posts to bring yourselves up-to-date on knowledge of some of the more frequent STDs. Let's be smart. Be safe. Be STD/STI free.

Follow us!
Ask your SMA expert consultant any questions you may have on this topic. Also, take the #72HoursChallenge, and join the community. Additionally, as a thank you, we're offering you a complimentary 30-day membership at www.72hourslife.com. Just use the code #NoChaser, and yes, it's ok if you share!
Order your copy of Dr. Sterling's books There are 72 Hours in a Day: Using Efficiency to Better Enjoy Every Part of Your Life and The 72 Hours in a Day Workbook: The Journey to The 72 Hours Life in 72 Days at Amazon or at www.jeffreysterlingbooks.com. Another free benefit to our readers is introductory pricing with multiple orders and bundles!
Thanks for liking and following Straight, No Chaser! This public service provides a sample of http://www.SterlingMedicalAdvice.com (SMA) and 844-SMA-TALK. Likewise, please share our page with your friends on WordPress! Also like us on Facebook @ SterlingMedicalAdvice.com! Follow us on Twitter at @asksterlingmd.
Copyright ©2013- 2019 · Sterling Initiatives, LLC · Powered by WordPress