SIGNATURE SPEAKING AND TRAINING FROM JEFFREY STERLING, MD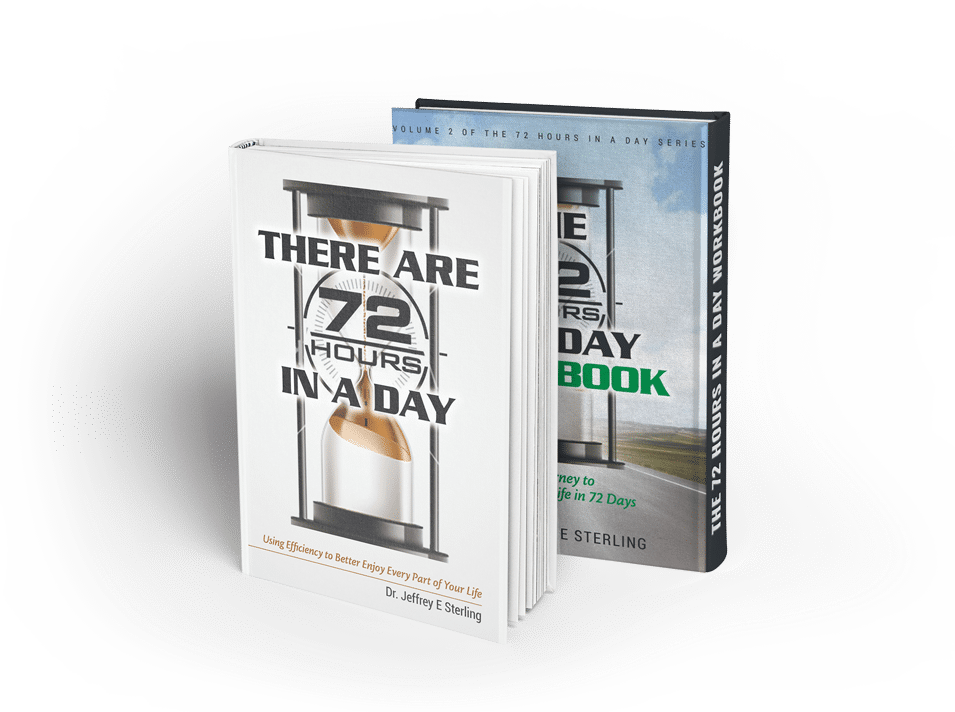 USE EFFICIENCY TO BETTER ENJOY EVERY PART OF YOUR LIFE.
Proven methods to keep you motivated and on task.
Are you ready to find an extra 48 hours in every day?
Employers – If you're interested in creating a productive and efficient workforce, The 72 Hours Life platform offers a customized roadmap for your team. Contact us and allow us to work with you to produce your desired outcomes.
Managers & Team Leaders – Being responsible for so many people while also being accountable to your boss can be a tough assignment. The 72 Hours Life team can show you how to manage your time, energy, and resources better so that your team can do the same.
Small Business Owners – Running a business is a lot different than being a freelancer who can focus on their craft. Accounting, inventory, and marketing are just a few things you must keep up with to keep your business afloat. We show you how to get it all done without going crazy.
Dr. Jeffrey Sterling is here to provide you with proven tips for increasing productivity. As a productivity and healthcare motivational speaker, author, and consultant, Jeffrey Sterling, MD, has what it takes to help you live the 72 Hours Life.
TOP MEDICAL BLOGGER - STRAIGHT, NO CHASER
STRAIGHT, NO CHASER:
Stroke How to Save a Life
STRAIGHT, NO CHASER:
Hypertension
STRAIGHT, NO CHASER:
Diabetes