Introduction
This Straight, No Chaser acknowledges that September is Pain Awareness Month.
In the midst of all the conversation about the national opioid epidemic, many of those suffering from acute and chronic pain are finding themselves lost in the struggle. Better public education regarding expectations, beliefs, and understanding about pain are all important. Additional measures include professional education and training for better, comprehensive, and integrated pain management.
The Scope of Ongoing Pain
Recent reports on chronic pain estimate that chronic pain affects approximately 50 million U.S. adults. Furthermore, high-impact chronic pain (i.e., interfering with work or life most days or every day) affects approximately 20 million U.S. adults. Are you part of this statistic?
Better Pain Awareness Strategies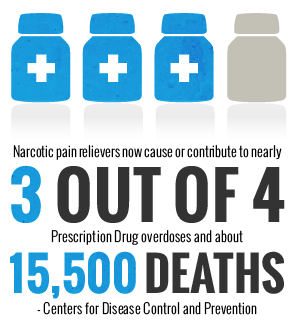 More than even, patients need to be educated about expectations and consequences of accepting different forms of treatment for pain management. Start with understanding that even as your pain is real, it doesn't necessarily require narcotics. Also, appreciate that the use of narcotics come with risks and consequences.
Better Pain Management Strategies
Understand that physicians are balancing competing concerns. Your treatment for pain involves more than just the dispensing of narcotics.
In fact there are national strategies emerging.
Better pain management is also a major element in addressing the current opioid crisis. Additional information is available  from the US Department of Health and Human Services here.
Wait, There's More
Read these additional Straight, No Chaser posts to round out your knowledge during Pain Awareness Month.
Follow us!
Ask your SMA expert consultant any questions you may have on this topic. Also, take the #72HoursChallenge, and join the community. Additionally, as a thank you, we're offering you a complimentary 30-day membership at www.72hourslife.com. Just use the code #NoChaser, and yes, it's ok if you share!
Order your copy of Dr. Sterling's books There are 72 Hours in a Day: Using Efficiency to Better Enjoy Every Part of Your Life and The 72 Hours in a Day Workbook: The Journey to The 72 Hours Life in 72 Days at Amazon or at www.jeffreysterlingbooks.com. Another free benefit to our readers is introductory pricing with multiple orders and bundles!
Thanks for liking and following Straight, No Chaser! This public service provides a sample of http://www.SterlingMedicalAdvice.com (SMA) and 844-SMA-TALK. Likewise, please share our page with your friends on WordPress! Also like us on Facebook @ SterlingMedicalAdvice.com! Follow us on Twitter at @asksterlingmd.
Copyright ©2013- 2019 · Sterling Initiatives, LLC · Powered by WordPress