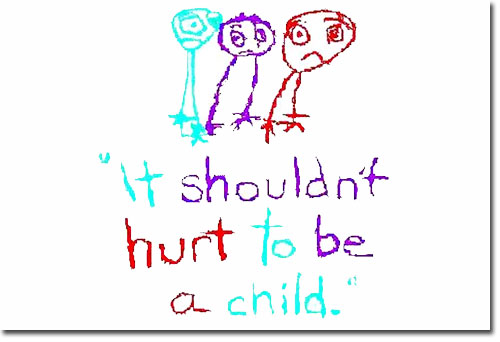 Child Abuse prevention month is in April, and Straight, No Chaser will perform a thorough review of the topic. However, it's never too early to be aware of important trends. In the news is a report from the US Department of Health and Health and Human Services showed that the estimated number of child abuse victims in fiscal year 2014 was "702,208 – up from 682,307 in 2013." Additionally, the report also showed that the "estimated fatalities attributable to child abuse and neglect" were "1,580 – up from 1,530 in 2013."
I will take this space to remind you of a few points.
The developing human body (especially its brain) doesn't distinguish between what you may describe as discipline and what it receives as assault. A developing body is more susceptible to permanent injury than the adult body, and permanent damage is not influenced by your intent.
If you are aware of environments in which abuse occurs, please get help. In this day and age a nearly 3 percent increase in the number of US children victimized by abuse and neglect should be shocking to us all.
Copyright © 2016 · Sterling Initiatives, LLC · Powered by WordPress