Introduction
Today's post, Simple Weight Loss Strategies, brings a guest contributor! Straight, No Chaser welcomes
Simple Weight Loss Strategies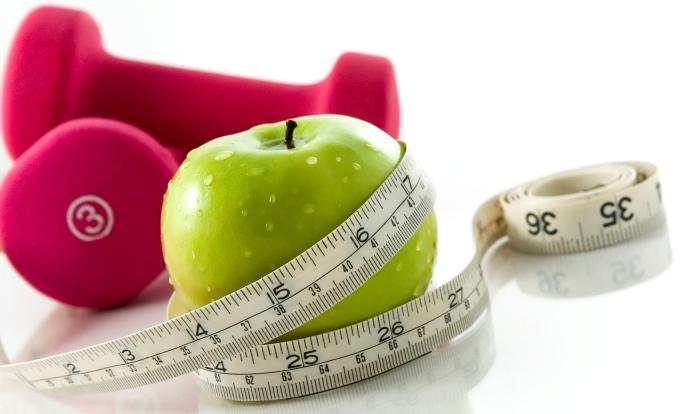 It's easy enough to say eat less and move more, but it's often more difficult to do. Here are a few ideas on how to make it easier:
REMOVE TEMPTATION
If you're trying to set yourself up for success, keeping donuts and chips around isn't doing you any favors. Give your pantry and fridge a little makeover to stay on track with your goals.
When I want ice cream, I must leave the house and pay $4.00 for a scoop of ice. If I really want it, I will do it. Otherwise, I will not spend $4.00 on one scoop!
STOP EATING AFTER DINNER
Late-night noshes are usually high-calorie, large portions or snacky foods (Read: cookies, ice cream, chips and candy) eaten mindlessly out of enjoyment to unwind from the stress of the day. It's a recipe for weight gain and disaster.
So, the real issue is not eating after dinner. The real issue is mindless eating and over doing it in the evening.
LEARN HOW TO ORDER AT RESTAURANTS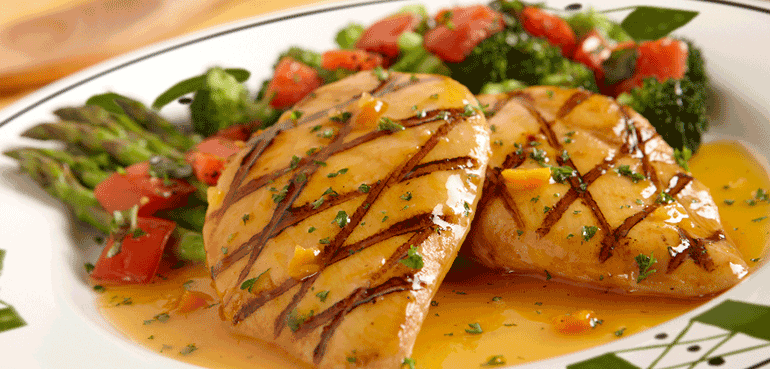 Eating out can rack up the calories, so knowing how to make healthy menu swaps is key. Whether you're dining at your favorite Mexican, steak, or Italian restaurants, or even if you're ordering Chinese takeout, this very short list will help you on the right track toward making the healthiest selection. Be smarter at restaurants — but still enjoy yourself.
Note: The high sodium effect is real and still in effect until restaurants are mandated to lower sodium content. Its coming!
Mexican Healthier picks
Chicken fajitas
Taco salad (hold the hard shell, queso and sour cream)
Shrimp or chicken taco on soft corn tortillas
Breakfast/Brunch healthier picks
Vegetable omelet
Oatmeal with fruit (get sugar and syrups on the side)
Eggs, whole-wheat toast and fruit
American steakhouse
Filet mignon and baked sweet potato
Grilled salmon with steamed broccoli
Tenderloin with baked potato and side salad
Grilled chicken with steamed mixed veggies and brown rice
Italian
Minestrone soup and house salad
Chicken Marsala
Grilled fish and vegetables with marinara over whole wheat pasta
Southern
Pulled chicken with baked beans and collard greens
Smoked turkey with green beans and corn on the cob
Beef brisket with stewed okra and coleslaw
It's easy enough to say eat less, move more, but often more difficult to do. Here are a few ideas on how to make it easier:
CONSIDER NON-SCALE VICTORIES
Your weight is determined by a variety of factors, including hydration, climate, when you last ate, bathroom habits and exercise. In other words, weight fluctuation is common, and there's much more to good health than a number on a scale.
It's not necessary to weigh yourself daily. In most cases, this causes unnecessary stress and unrealistic expectation. Weigh in weekly as you will have more of basis to make adjustments with eating choices.
GET ADEQUATE SLEEP
Sleep is undervalued. Getting enough quality sleep is holistically tied to your health and weight-loss goals. Sleep offers our bodies a chance at restoration and rejuvenation. When we're sleep-deprived, we tend to eat more, exercise less and make poor food choices.
Ideally 7-9 hours PER night is recommended. Quality sleep is key. Yes, 9 hours is possible!
Sandra is a Registered Dietitian Nutritionist, specializing in nutrition & weight loss. She helps people who are struggling with losing weight and the impact that weight has on health, self-esteem, well-being and overall life. You can reach her at https://actionchoices.com/.
There's More!
Review these additional Straight, No Chaser posts for weight loss tips and strategies.
Straight, No Chaser: Healthy, Sustainable Weight Loss – Let's Get Started
Follow us!
Ask your SMA expert consultant any questions you may have on this topic. Also, take the #72HoursChallenge, and join the community. Additionally, as a thank you, we're offering you a complimentary 30-day membership at www.72hourslife.com. Just use the code #NoChaser, and yes, it's ok if you share!
Order your copy of Dr. Sterling's books There are 72 Hours in a Day: Using Efficiency to Better Enjoy Every Part of Your Life and The 72 Hours in a Day Workbook: The Journey to The 72 Hours Life in 72 Days at Amazon or at www.jeffreysterlingbooks.com. Another free benefit to our readers is introductory pricing with multiple orders and bundles!
Thanks for liking and following Straight, No Chaser! This public service provides a sample of http://www.SterlingMedicalAdvice.com (SMA) and 844-SMA-TALK. Likewise, please share our page with your friends on WordPress! Also like us on Facebook @ SterlingMedicalAdvice.com! Follow us on Twitter at @asksterlingmd.
Copyright © 2013-2019 · Sterling Initiatives, LLC · Powered by WordPress