The government may have "moved on" from healthcare, but we the people haven't. This Straight, No Chaser addresses some very simple fixes for the Affordable Care Act (ACA). For starters, let's operate under a few assumptions that may or may not be true, based on the recent efforts with the American Health Care Act (AHCA):
The government has come to understand that the American public believes healthcare (or at least access to it) is a right.
The government has come to understand that it must have a role in protecting the interests of the American public regarding how healthcare is delivered.
I also offer a third assumption that the American public would do well to understand about our nation's healthcare product:
Healthcare in the United States is an industry, not a system. With between $2-3 trillion in commerce being exchanged, the government is not going to bankrupt the insurance, hospital and pharmaceutical industries by putting in place a socialized medicine model (which frankly is not necessary to guarantee universal healthcare). Practically speaking, when speaking of a "uniquely American" solution, a heavy dose of capitalism will come into play for any reform efforts made.
Here are three principles and nine specific suggestions that members on both sides of the aisle (unless acting in a purely ideological manner, meaning either only socialized medicine – government-owned, operated or controlled hospitals, pharmaceutical, and healthcare providers – or no governmental involvement in the business of insurance companies providing health coverage and letting the free markets figure things out) could agree would improve the Affordable Care Act, or more importantly would improve healthcare under any system.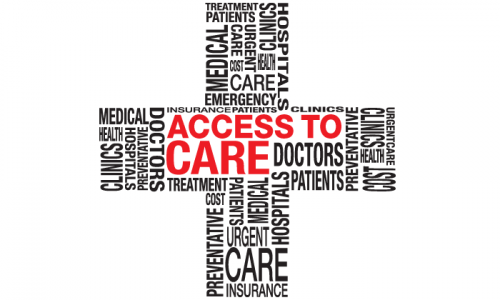 Expand the number of participants. The reason to do so is simple: the more individuals that are compelled to participate, the more risk sharing exists, allowing for overall cost reductions because of risk pooling. Options for doing this include the following.

Continue the expansion of Medicaid. Kansas and North Carolina are already primed to become the 32nd and 33rd states to expand Medicaid under the ACA. Before President Trump was elected, Georgia, Idaho, Nebraska and South Dakota were considering Medicaid expansion, and now that the AHCA has been pulled, they will likely revisit consideration.
Eliminate the individual mandate and replace it with a provision by which the government collects a tax in the same way social security and certain other taxes are collected, thus making the individual mandate "invisible." Furthermore, means test the cost of insurance based on income and your choice of services, instead of by age. Individuals are going to need and use healthcare in the same way that police and public schools are used (Note this is not the same as forcing individuals into using public healthcare and removing choice). If people are going to use it, why not compel everyone to buy into the system? And while you're at it, once you've means tested the cost of insurance based on income, then real consideration can be given to removing the employer mandate.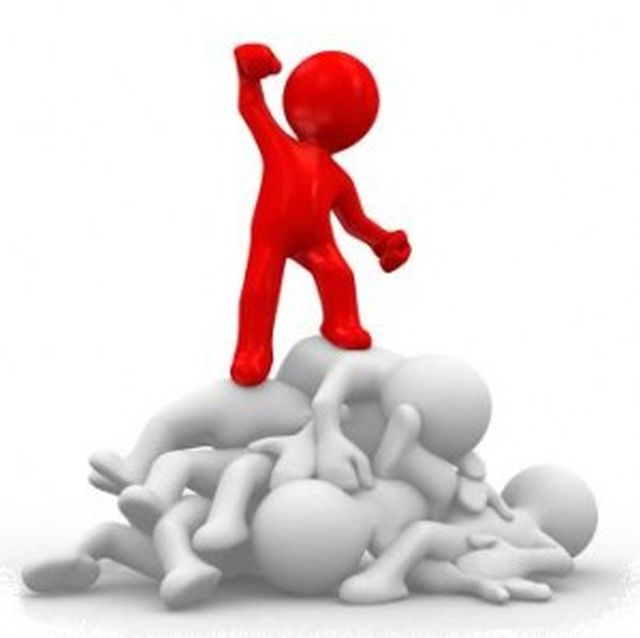 Increase competition. Yes, there is unnecessary waste in the system. Let's work to bring costs down by embracing the capitalist construct of competition. Here's a few simple ways how.

Allow for competition by insurance companies across state lines. Competition everywhere will promote lower prices.
Allow for purchase of pharmaceutical products from Canada and wherever quality can be assured.
Provide a "public option." If it is a bridge too far for the government to influence the costs of healthcare by setting prices directly to insurance companies, pharmaceutical companies and hospitals, providing an actual government-run insurance product option in which such price-setting did occur would compete with and compel these entities to fall in line.
Drive utilization toward less expensive, more efficient products

Provide transparency in pricing. Have you ever noticed how rare it is for you to have any idea what the cost of services is? How can that make sense? For many forms of care, there are a range of services within the standard of care. Allowing patients to act as informed consumers can serve the purpose of lowering costs without reducing quality.
Allow for bundling of services: Along the same lines as promoting transparency, moving away from separate fees for every individual service, medicine and gauze used and toward charging standard fees for different categories of services can create huge opportunities for savings and efficiencies.
Maintain the "essential services" the "80/20 Rule". Simply put, an ounce of prevention is worth a pound of cure. The more preventive and basic (essential) services are utilized, the better health outcomes become and the lower costs end up. The 80/20 rule (aka medical loss ratio) requires insurance companies to use 80 cents of every one of your dollars spent on your medical claims and specific activities meant to improve the quality of healthcare (if and when they don't, you get a rebate).
Rethink utilization of the emergency department and ambulance services. Millions of ambulance runs each year only represent the equivalent of taxi rides. Utilization of emergency departments occurs without any determination that other components of the healthcare system couldn't be used, and for approximately thirty years, ERs have operated under an unfunded mandate to provide expensive varieties of the same care that could be rendered in a primary care office. This is a huge problem in that it has continually been shown that approximately 80% of ER visits could be effectively addressed by other healthcare options, and it's also an issue because ER visits are approximately seven times the cost of using a family practitioner for the same presentation. This represents billions of dollars annually, and it's also a major contributor to hospital costs representing the primary cause of personal bankruptcies. Just because you're not paying upfront doesn't mean you won't be held responsible later. It's time to implement some form of selective approval of ambulances and emergency room usage.
If you read back over these three principles and nine suggestions, you may find it shocking that none of these common sense suggestions is fully in place within our healthcare system except for the "80/20 Rule" and the mandate for essential services (both of which were meant to be eliminated under the recently proposed American Health Care Act). Implementing these suggestions brings us closer to coverage for all citizens, increases competition, and promotes quality. Who cares what the plan is called?
Feel free to ask your SMA expert consultant any questions you may have on this topic.
Order your copy of Dr. Sterling's new book Behind The Curtain: A Peek at Life from within the ER at jeffreysterlingbooks.com, iTunes, Amazon, Barnes and Nobles and wherever books are sold.
Thanks for liking and following Straight, No Chaser! This public service provides a sample of what http://www.SterlingMedicalAdvice.com (SMA) and 844-SMA-TALK offers. Please share our page with your friends on WordPress, like us on Facebook @ SterlingMedicalAdvice.com and follow us on Twitter at @asksterlingmd.
Copyright © 2017 · Sterling Initiatives, LLC · Powered by WordPress