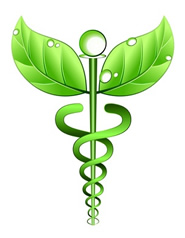 Here are 3-4 Quick Tips for each of the organs involved in naturally detoxifying you; I've limited what I'm giving you to do in the effort to make this manageable for you. I don't think you'll find anything here beyond your ability to implement into your routine. If you incorporate the items listed below, you'll be well on your way to a healthier life.
Quick tips to naturally detox your skin: 
Diet: think fruits and vegetables, and cut back on refined sugar.
Sweat: You know I prefer you exercise, but if you're healthy enough, the sauna works too. Or you can just move to Texas in the summer.
Exfoliation is a beautiful thing. There are dozens of ways to do it. Find one that works for you.
Hydrate and moisturize. You spend too much time in the sun and lose too much water from your skin not to replenish (You get a bonus tip because your skin is such an important detox organ.).
Quick tips to naturally detox your lungs:
Avoid inhaling cigarette and cigar smoke. Duh.
Exercise makes your respiratory machinery more effective and efficient. Go for it.
Learn to deep breathe. Take it in from your belly. Learn to breathe slowly and deeply. Yoga is a great complement to this.
Quick tips to naturally detox your kidneys:
It's all about fluids. Remember that your body is over 60% water, and you have to stay hydrated and keep flushing. I've discussed this previously but remember to get in at least 64 ounces of fluids a day.
Learn about cranberries. Many of those urinary tract infections are successfully addressed by drinking cranberry juice.
Remember that diabetes and high blood pressure are the most common causes of kidney disease. You want to detox your kidneys? Control your blood pressure and avoid/control diabetes.
Quick Tips to naturally detox your liver and intestines:
Increase your water intake. Water makes your entire body function better but also softens your stools, facilitating transport.
Increase your fiber intake. Fiber bulks your stools and makes it easier to expel.
Decrease your alcohol intake. As everyone knows, alcohol will sufficiently damage your kidneys to the point where your body will be unable to eliminate many toxins. Liver disease is a very unpleasant experience and way to die.
It bears repeating: if all of this sound fundamental, it's because it is. You have the ability to help yourself if you consistently apply basic health and wellness principles. You can do this.
Feel free to ask your SMA expert consultant any questions you may have on this topic.
Take the #72HoursChallenge, and join the community. As a thank you for being a valued subscriber to Straight, No Chaser, we'd like to offer you a complimentary 30-day membership at www.72hourslife.com. Just use the code #NoChaser, and yes, it's ok if you share!
Order your copy of Dr. Sterling's new books There are 72 Hours in a Day: Using Efficiency to Better Enjoy Every Part of Your Life and The 72 Hours in a Day Workbook: The Journey to The 72 Hours Life in 72 Days at Amazon or at www.72hourslife.com. Receive introductory pricing with orders!
Thanks for liking and following Straight, No Chaser! This public service provides a sample of what http://www.SterlingMedicalAdvice.com (SMA) and 844-SMA-TALK offers. Please share our page with your friends on WordPress, like us on Facebook @ SterlingMedicalAdvice.com and follow us on Twitter at @asksterlingmd.
Copyright © 2018 · Sterling Initiatives, LLC · Powered by WordPres