The American Academy of Pediatrics has offered revised recommendations regarding children's intake of fruits and fruit juice. If you're wondering why such a thing is necessary, think no further than avoiding a lifetime of bad teeth and reducing the risks of childhood obesity and failure to thrive. The recommendations are adjusted by age, but the most fundamental consideration is parents should age giving any fruit juices during the first year of a child's life. In short, it's time to toss the sippy cup.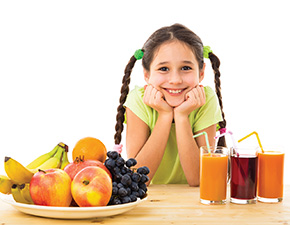 Here are the recommendations:
Birth to Age 1:
Breast milk or formula should be the only nutrient fed to infants for the first six months of life.
After six months of age, parents can introduce fruits (either mashed or pureed) but not fruit juice.
Ages 1-4:
At this age, children need one cup of fruit a day.
Up to 4 ounces (half a cup) can come from 100% fruit juice.
Ages 4-6
At this age, focus on whole fruits.
Fruit juice shouldn't exceed 4-6 ounces a day.
Ages 7-18
At this age, children and teens should get 2 to 2.5 cups of fruit daily.
Fruit juice shouldn't exceed 8 ounces (1 cup) a day.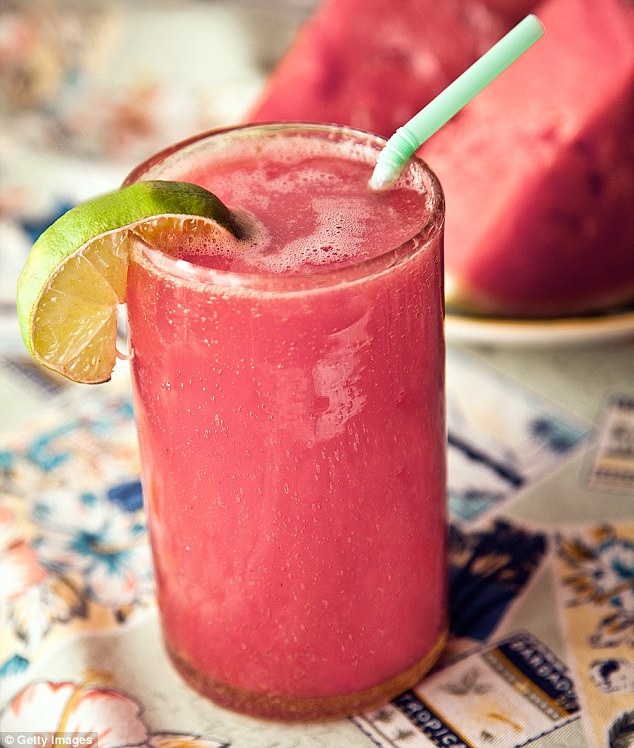 Don't worry. Kids adopt the habits you introduce. Nutritious eating is a lifestyle. Develop the habits of fruits in cereals, yogurt or smoothies. Introduce apples and oranges as snacks or deserts. You can even use mashed apples or applesauce as a sugar replacement in baked good.
A final reminder is to avoid fake fruit. Fruit chews, strips or gummies don't deliver the same nutritional content (especially fiber) as whole fruit. And definitely avoid fruit "drinks," "beverages" or "cocktails." These are typically signs that it's not 100% juice.
Here's to your health!
Take the #72HoursChallenge, and join the community. As a thank you for being a valued subscriber to Straight, No Chaser, we'd like to offer you a complimentary 30-day membership at www.72hourslife.com. Just use the code #NoChaser, and yes, it's ok if you share!
Order your copy of Dr. Sterling's new books There are 72 Hours in a Day: Using Efficiency to Better Enjoy Every Part of Your Life and The 72 Hours in a Day Workbook: The Journey to The 72 Hours Life in 72 Days at Amazon or at www.72hourslife.com.
Thanks for liking and following Straight, No Chaser! This public service provides a sample of what http://www.SterlingMedicalAdvice.com (SMA) and 844-SMA-TALK offers. Please share our page with your friends on WordPress, like us on Facebook @ SterlingMedicalAdvice.com and follow us on Twitter at @asksterlingmd.
Copyright © 2017 · Sterling Initiatives, LLC · Powered by WordPress