Introduction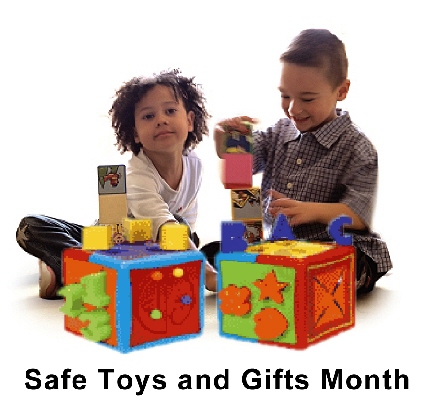 If you're shopping today, don't you want to make sure you're buying safe toys? At Straight, No Chaser, we review the literature and give you the goods. While you're out and about shopping for toys, print out this list to help you select safe toys, then post it in your home to be reminded of how to keep your kids safe. People tend to think such things aren't necessary until after something horrible has happened. Be smarter than that; after all, it's Safe Toys and Gifts Month (of course it is – when else could it possibly be?).
Facts on Toy Safety
Let's review shopping tips, adopted from recommendations from the American Academy of Pediatrics, The National Safe Kids Campaign and the National Safety Council. We'll keep this short and sweet.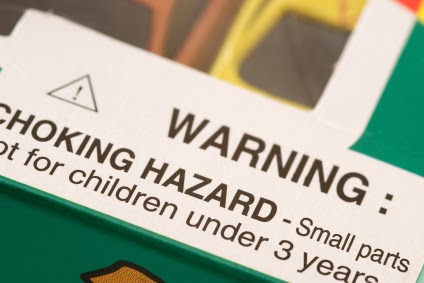 Falls and choking cause most toy-related deaths and injuries in children. Choking alone causes one-third of all toy-related deaths – most often from balloons.
Children younger than age 3 are at the greatest risk of choking because they tend to put objects – especially toys – in their mouths.
Children 4 years old and younger account for almost half of all toy-related injuries and almost all deaths.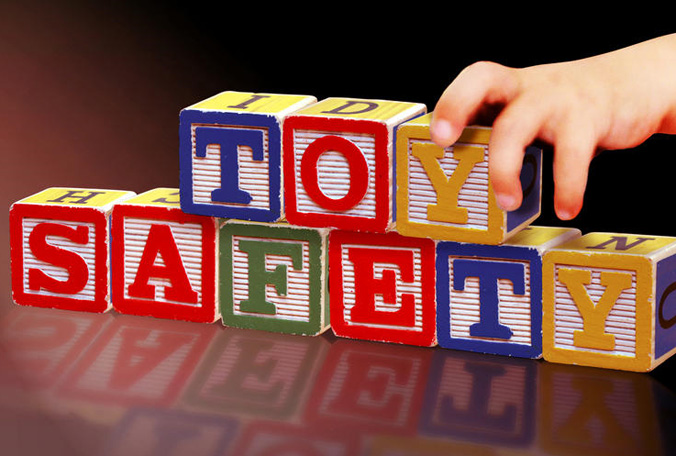 Remember…the best way to keep your child safe while playing with toys is to BE THERE!
Recommended Shopping Tips
Consider the child's age, interests and skill level. Actually pay attention to what you're buying. Look for quality design and construction, and follow age and safety recommendations on labels. They're not just pulled out of thin air!
Use a small parts tester to determine whether toys may present a choking hazard to children under age 3. Small parts testers can be purchased at toy or baby specialty stores. Here's a simpler way to decide: use the cardboard core of a toilet paper roll – if a toy can pass through, it is too small for young children and may cause them to choke if swallowed.
Avoid toys with sharp points or edges, toys that produce loud noises, and projectiles (e.g., darts).
Avoid toys with strings, straps or cords longer than 7 inches. These may pose a risk for strangulation for young children.
Avoid electrical toys with heating elements for children under age 8.
Avoid cap guns that use caps that can be ignited by the slightest friction and can cause serious burns.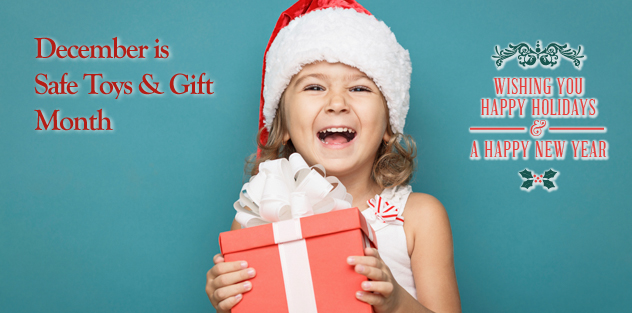 The selection of gifts and toys you bring into your home should be taken seriously. Let's keep the holiday season happy!
Follow us!
Ask your SMA expert consultant any questions you may have on this topic. Also, take the #72HoursChallenge, and join the community. Additionally, as a thank you, we're offering you a complimentary 30-day membership at www.72hourslife.com. Just use the code #NoChaser, and yes, it's ok if you share!
Order your copy of Dr. Sterling's books There are 72 Hours in a Day: Using Efficiency to Better Enjoy Every Part of Your Life and The 72 Hours in a Day Workbook: The Journey to The 72 Hours Life in 72 Days at Amazon or at www.jeffreysterlingbooks.com. Another free benefit to our readers is introductory pricing with multiple orders and bundles!
Thanks for liking and following Straight, No Chaser! This public service provides a sample of http://www.SterlingMedicalAdvice.com (SMA) and 844-SMA-TALK. Likewise, please share our page with your friends on WordPress! Also like us on Facebook @ SterlingMedicalAdvice.com! Follow us on Twitter at @asksterlingmd.
Copyright © 2018 · Sterling Initiatives, LLC · Powered by WordPress