With this long holiday weekend upon us, let me share a story…. It starts with me back in the emergency room with a little girl who looks like her forearm is going to fall off the rest of her upper extremity.
People love trampolines and more recently, hover boards. Yet somehow the only time I seem to hear the word trampoline is when someone's been hurt. I'm not the only one who'd vaporize them on site. The American Academy of Pediatrics recommends that trampolines never be used at home or in outdoor playgrounds, because associated injuries include head and neck contusions, fractures, strains and sprains, among other injuries.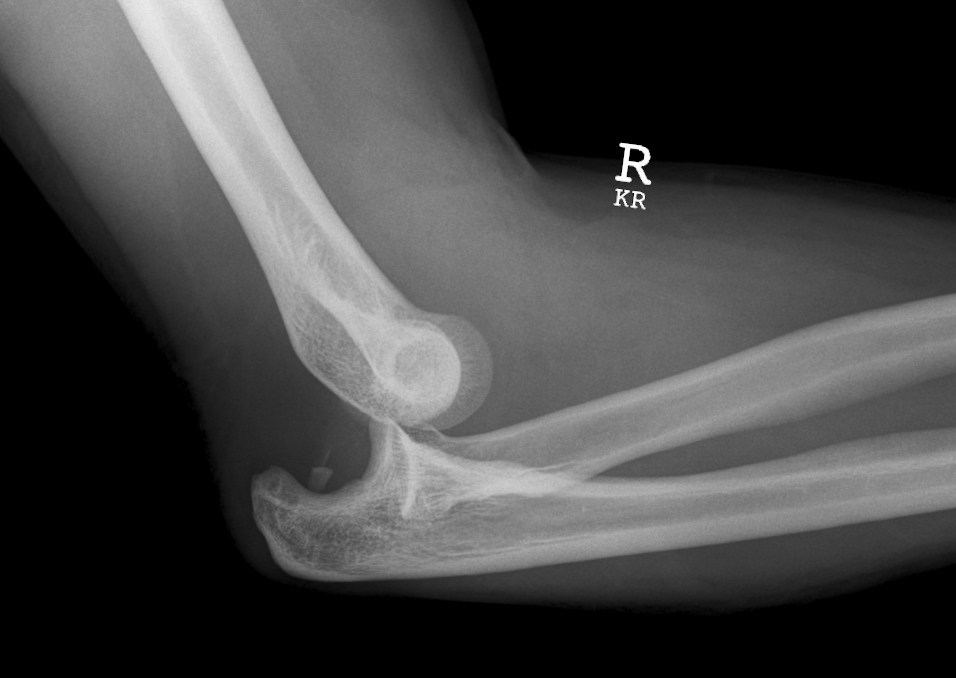 So my patient had a (posteriorly) dislocated elbow, meaning she fell off the trampoline, landing on the back of the extended upper arm, pushing the upper arm bone (the humerus) in front of the elbow and forearm. This is how that looks (yes, the ball is supposed to fit into the socket). You are similarly at risk from falls from our newfangled hover boards.

So for the joy of bouncing on a trampoline, the child had to be put asleep so the elbow could be replaced into the appropriate position. This procedure is fraught with potential for complications, including a broken bone on the way back, as well as damage to the local nerves and arteries (brachial artery, median and ulnar nerves), which can become entrapped during the effort to relocate the bone into the elbow joint. Some limitation in fully bending the arm up and down (flexion and extension) is common after a dislocation, especially without prompt orthopedic and physical therapy follow-up. This really is a high price to pay for the privilege of bouncing up and down.
So if you're going to allow your kids to play on a trampoline, here are three tips shown to reduce injuries:
Find one of those nets that encloses the trampoline to prevent a child from being thrown from the trampoline.
Make sure the frame and hooks are completely covered with padding to prevent a child from getting impaled or scratched.
Keep the trampoline away from anything else, including trees and rocks. This works even better if the trampoline is enclosed as previously mentioned.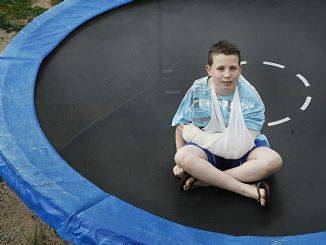 Think back to the little girl I had to care for and consider whether this predictable event (complete with the mental stress of being in a loud emergency room in pain, getting an IV needle and being put to sleep) was worth the effort. As per routine, an ounce of prevention…
Feel free to ask your SMA expert consultant any questions you may have on this topic.
Take the #72HoursChallenge, and join the community. As a thank you for being a valued subscriber to Straight, No Chaser, we'd like to offer you a complimentary 30-day membership at www.72hourslife.com. Just use the code #NoChaser, and yes, it's ok if you share!
Order your copy of Dr. Sterling's new books There are 72 Hours in a Day: Using Efficiency to Better Enjoy Every Part of Your Life and The 72 Hours in a Day Workbook: The Journey to The 72 Hours Life in 72 Days at Amazon or at www.72hourslife.com. Receive introductory pricing with orders!
Thanks for liking and following Straight, No Chaser! This public service provides a sample of what http://www.SterlingMedicalAdvice.com (SMA) and 844-SMA-TALK offers. Please share our page with your friends on WordPress, like us on Facebook @ SterlingMedicalAdvice.com and follow us on Twitter at @asksterlingmd.
Copyright © 2017 · Sterling Initiatives, LLC · Powered by WordPress