At Straight, No Chaser, we talk a lot about the intersection of health and happiness. In fact the roads run together for as far as the eyes can see. Have you ever thought about whether and how much of a priority having good health is? What would you be willing to invest in your health? 10% of your day? 5%? I'm here to tell you that if you make an investment of 1 hour per day into your health – about 5% of your day – you'll be amazed at what you can do. Let your healthy hour provide you with a lifetime of happy hours – and the drinks are on us (but they'll be water). It only takes an hour a day three times a week to provide you with measurable, effective levels of fitness and weight loss.
There are a myriad of routines you can accomplish in an hour based on your existing fitness level and goals. I'm not even suggesting that you need to do an hour straight; in terms of cardiovascular activity; 30 minutes of that gets the job done. Adding some stretching and weight training to that routine will turn you into a lean, mean fighting machine. Some of you are disciplined enough to take that hour at the beginning or end of the day and get it done. We've discussed the best way to exercise previously. Others of you … not so much. Finding an hour is like finding a pot of gold. For you, the better course of action is to get what you can when you can.
We previously talked about invisible health as a means of letting your healthy habits produce benefits for you. Let's add a few active measures you can take throughout the day that will add up to produce healthy results. It has been established that multiple blocks of 10-15 minutes of exercise several times a week can produce demonstrable improvements in aerobic fitness, strength, flexibility, muscular endurance and overall health. You've got to lose the "all-or-nothing" mindset! Assuming your lifestyle doesn't allow you to get your Healthy Happy Hour accomplished in one block, here are some tips for you to accomplish it in parts: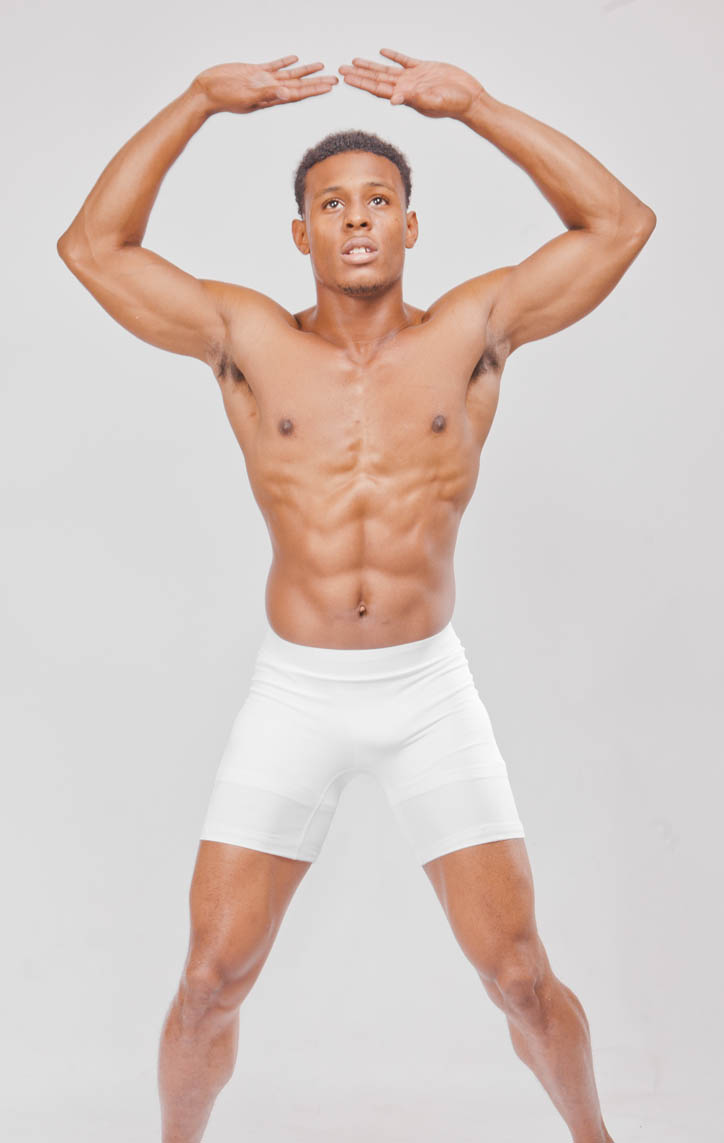 At home
Whenever you have to walk, walk extra. Do you have to walk the dogs? Pick up the mail or newspaper? Turn on the sprinklers? Take out the trash? Use that as the starting point, and keep on walking. Time it so you walk five minutes past your chore. Then turn around and walk back home.
Do jumping jacks like no one's watching. Whenever you have a break, and you're waiting, make it happen. Building up to five to 10 minutes of this is a great aerobic exercise. If you get bored and want to mix it up, jog in place.
Do you have that one 30 minutes TV program you watch everyday when it's just your time? Watch it while you're on a treadmill or exercise bike. Forget about Level 10 at the beginning. Just get on it, develop the habit, and let the progress come on its own. No, you can't eat while you're exercising!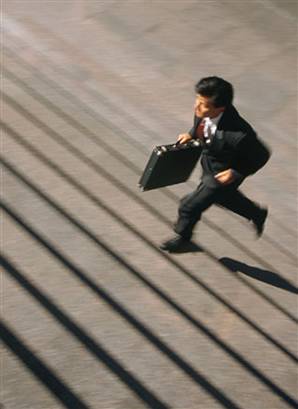 At work
Walk, walk, walk. Walk to work if it's feasible. Walk around the building before you go into work. Walk the stairs to your office. If you work on the twentieth floor, walk a few flights, then take the elevator. Walk to lunch. You should be sensing a theme here.
Stretch, stretch, stretch. I'd bet you have dozens of opportunities to stand and stretch your core, your neck and your calves. Do it whenever you think about it. Do it at the top of the hour, every hour. Just do it.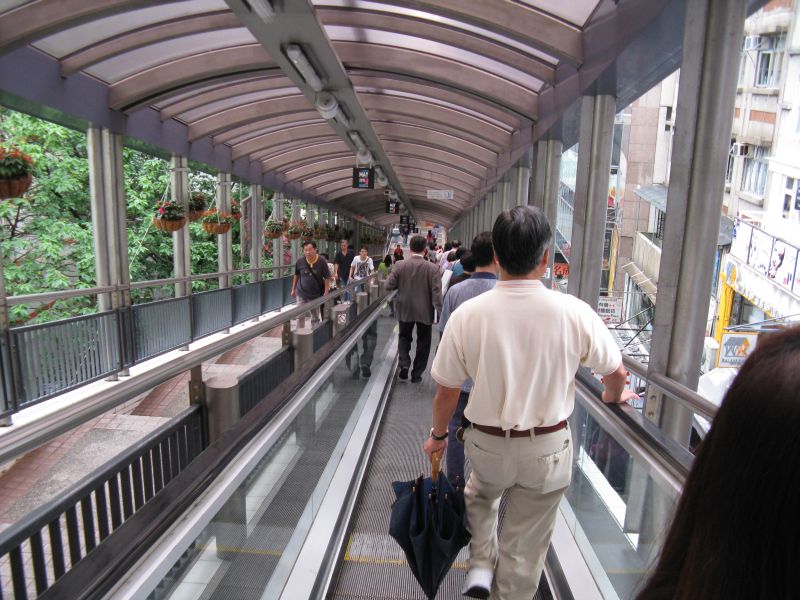 On the road
Your first step is to pack your gym shoes. Not doing so wipes out a ton of possibilities.
If you're driving a long distance, break up the trip with a brisk walk at the rest stop or when stopping for gas. This will also keep you mentally sharp, which you'll need to be on the road.
At the airport, forget the moving walkways and the trains between terminals. They're too easy.
At the hotel, get a room on a high level and walk up and down the stairs. If you're really good, run up and down the stairs. If you're great, run up and down the stairs two at a time!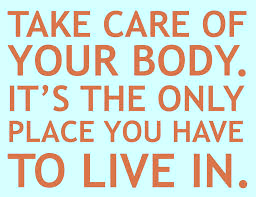 Now if this all seems like a lot to you, it's not. These are just a series of habits that get you to that Healthy Happy Hour of exercise each day. It won't take long before you realize that it's not much ado at all.  Yet, you'll still enjoy the benefits.
In case you're a couch potato, Straight, No Chaser has a special prescription for you. Stay tuned.
Order your copy of Dr. Sterling's new book Behind The Curtain: A Peek at Life from within the ER at jeffreysterlingbooks.com, iTunes, Amazon, Barnes and Nobles and wherever books are sold.
Thanks for liking and following Straight, No Chaser! This public service provides a sample of what http://www.SterlingMedicalAdvice.com (SMA) and 844-SMA-TALK offers. Please share our page with your friends on WordPress, like us on Facebook @ SterlingMedicalAdvice.com and follow us on Twitter at @asksterlingmd.
Copyright, Sterling Initiatives, LLC. 2013-2015