Here's a cautionary tale to those who rely on non-medical sources to guide their health decisions. 
The measles vaccine became available in 1963. Prior to then, the virus causing measles infected approximately 500,000 Americans a year. On average, this resulted in 500 deaths and 48,000 hospitalizations per year. Universal administration of the measles vaccine in the United States was so effective that measles was officially deemed "eliminated" – meaning there had been no sustained outbreaks in the subsequent 50 years and no homegrown outbreaks since 2000.
By now, most everyone is aware of medically-unfounded controversies related to vaccine administration. The fear-mongering and isolated reports of adverse reactions, the frequency of which fall into statistic insignificance (with all due respect to anyone actually affected), have led to a not insignificant fall in the national immunization rate. Although the premise of herd immunity is meant to shield the population from outbreaks (roughly meaning that if a certain percentage of the population is immunized, then the entire population is virtually immunized), enough people are now exposed that significant occurrences of measles are being seen. This year, cases of measles have already been reported in 18 states. This represents the most measles cases in 20 years. The largest outbreak is occurring in Ohio.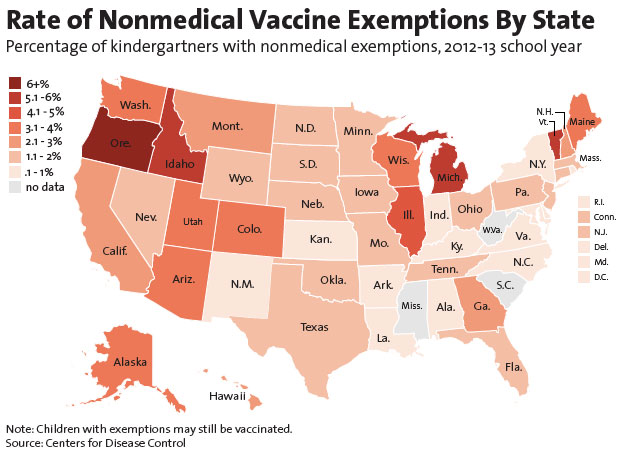 Ninety percent of new cases of measles have been seen among those who have not been vaccinated. The reasons cited by these individuals for not getting vaccinated include philosophical, religious or other personal reasons for not using vaccines. High rates of nonmedical vaccine exemptions are enough to cause an outbreak. There needs to be an exposure.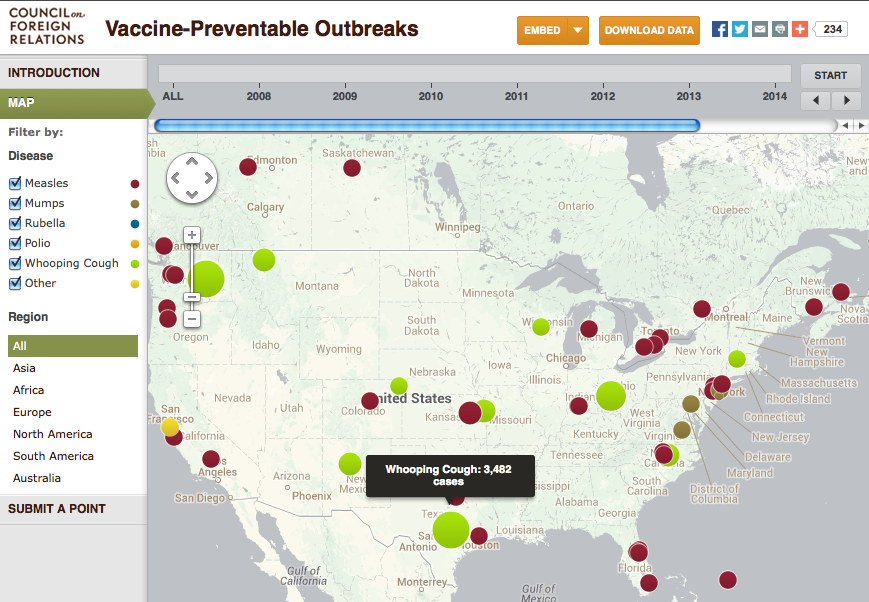 According to the Center for Disease Control and Prevention's National Center for Immunizations and Respiratory Diseases, the proverbial match that started the flame has been exposure to infected travelers. Most notable has been a cluster resulting from the Philippines, which experienced an outbreak in October 2013. It appears that unvaccinated Amish missionaries brought back measles while overseas.
This is an example of what would be expected to occur if individuals not immunized are exposed to the disease. Of course those immunized are protected in this same scenario. This is not an example of the cure being more harmful that the disease. Get objective, factual information about your health decisions. Consider the source, the inherent bias and consequences both for your action and inaction. The many diseases for which immunizations are offered are not to be taken lightly. Part of the equation for deciding to implement mass immunization programs involves substantial consequences (including death) resulting from exposure to those not immunized. The choice remains yours. Just remember: You can have your opinions, but you can't wish them into being medical facts.
Thanks for liking and following Straight, No Chaser! This public service provides a sample of what http://www.SterlingMedicalAdvice.com (SMA) offers. Please share our page with your friends on WordPress. We are also on Facebook at SterlingMedicalAdvice.com and Twitter at @asksterlingmd.
Copyright © 2014 · Sterling Initiatives, LLC · Powered by WordPress