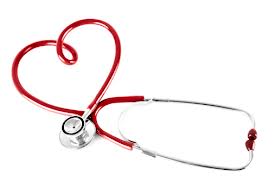 Are you making ho-hum lifestyle decisions because your heart is slowing you down? Remember how much fun running used to be? What if you could still scale all four flights to visit that loved one who needs to see you?
The reason you can find so much heart healthy information and advice in Straight, No Chaser, our online SMA Health Library and Sterling Medical Wellness is because your heart health is in your own hands. Barring genetic disorders, you don't have to leave it up to chance. You have a lot of power over your heart condition–even if you think you're starting a little late in the game. Your heart is a muscle, and we aim to ensure that you know how to treat it well.
Just as important is the power you have over your children's long term heart health, a central quality of life factor that ranks up there with good education, people skills and an inheritance. We hope that you'll also empower them with this knowledge and healthy behaviors.
Consider doing a little heart research over at www.SterlingMedicalAdvice.com and share it with your friends and family.  If you have heart trouble, discuss your newly inspired heart health goals with your healthcare provider. Then call us for personalized information and advice at 844-SMA-TALK. We're here for you, 24/7.
Thanks for liking and following Straight, No Chaser! This public service provides a sample of what http://www.SterlingMedicalAdvice.com (SMA) offers. Please share our page with your friends on WordPress. We are also on Facebook at SterlingMedicalAdvice.com and Twitter at @asksterlingmd.