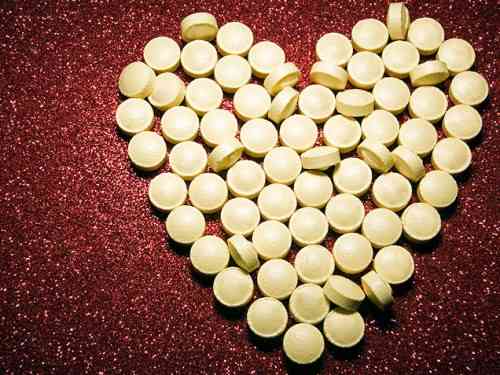 Thanks for your enthusiastic response to yesterday's post on taking an aspirin.  Today, I'll follow up with some of your questions.
So you've been told to take a daily aspirin to reduce your risk of a heart attack because you likely fell into one a high-risk category. Here are some logistical considerations about what to do.
1) Is there a better time of day to take an aspirin?
Recent data suggests that most heart attacks occur early in the morning. The best time to take an aspirin is relatively soon before you have that heart attack. However, since your heart doesn't give you a heart attack alarm clock (and many of us aren't especially mindful of heart attack recognition), the best move would seem to be to take an aspirin before going to bed, and recent research supports that an aspirin taken before going to bed offers the most protection from a heart attack. There are limitations to doing this (e.g. taking aspirin on an empty stomach if you have a history of ulcers may not prove to be the most pleasant thing), and you should discuss such timing with your physician.
2) Is there a better dose of aspirin to take?
That's a question your physician will answer and is dependent on your personal situation. That said, doses as low as 75-81 mg have been shown to be effective. You may be placed on any dose up to 325 mg/day. It really is important to take an aspirin dose recommended by your physician for this consideration.
3) Is it better to chew or swallow an aspirin?
Chewing an aspirin is the quickest way to achieve effective blood levels. In case you were thinking about taking an alka-seltzer (which contains aspirin), that's also good – but it's just not as good as chewing an aspirin.
Thanks for liking and following Straight, No Chaser! This public service provides a sample of what http://www.SterlingMedicalAdvice.com (SMA) offers. Please share our page with your friends on WordPress. We are also on Facebook at SterlingMedicalAdvice.com and Twitter at @asksterlingmd.
Copyright © 2013 · Sterling Initiatives, LLC · Powered by WordPress