Introduction
This
Straight, No Chaser
looks at the National Basketball Association's (NBA) approach to restarting sports.
In the midst of record numbers of Covid-19, the NBA is restarting its season. Does this make sense? Here's Florida Gov. Ron DeSantis: "I'm all in from the state's perspective. I don't think you could find a better place than Orlando to do this. I think it's very exciting." Given the state's recent rise in cases, it's understandable if you take that with a grain of salt. However, the NBA does have credibility on the topic. Be reminded that the NBA was the first of the major US sports leagues to suspend its season (doing so on March 11) after it became known that a player tested positive for COVID-19. NBA Commissioner Adam Silver now says "We ultimately believe it will be safer on our campus (in Walt Disney World) than outside of it… but this is definitely not business as usual." How does that happen? Here's some of what comprises the NBA "bubble" and some highlights of the NBA's safety protocols under which games will proceed in the midst of a pandemic. After all, restarting sports was going to occur at some point.
Getting Ready
After four months of time off, the league has reassembled for what amounts to an extended playoff run.
After the initial reporting, every player will be isolated for a period of 48 hours. This will be followed by two negative tests, which would allow the teams to begin with their training. Along with "regular" testing, there will be daily temperature checks and symptom surveys.
If a player tests positive for COVID-19 at the resort, they will enter the "Isolation Housing", a specially designated house/hotel away from the NBA campus. The player will remain in isolation until he is asymptomatic. His return will only be granted if he tests negative for the virus in two consecutive tests taken 24 hours apart. The player will also be subject to a cardiac screening before returning to play.
The NBA and the National Basketball Players Association jointly announced the results of coronavirus tested this past week. Of the 302 players tested, 16 came back positive and none were seriously ill. Those players will remain in self-isolation until undergoing public health protocols and being cleared by a physician.
During the Games and Beyond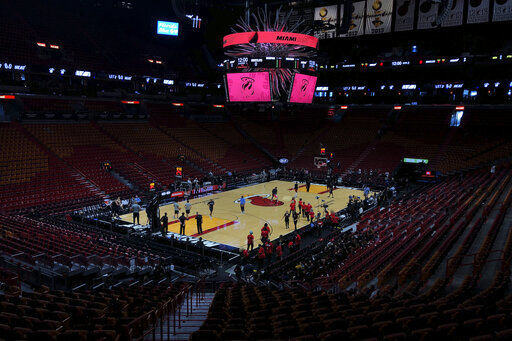 No fans will be in attendance for the games. Families and friends will be permitted into the "bubble" only after the playoffs' first round. They will be held to the same precautions as the players and coaches. All will undergo coronavirus testing daily.
As to the question of any positives that arise during play: "If we have a single player test positive, he would go into quarantine," Silver said. Then medical personnel would track others with whom that player had contact.
David Weiss, the NBA senior VP who oversees player health programs, said a clinic is being maintained within the bubble campus. Local hospitals in the Orlando area will be used if someone gets seriously ill.
As far as stopping a playoff series for a single positive among any player, Silver said the league would "treat that positive test as we would an injury."
A cluster of players on one team testing positive or a spate of COVID-19 cases across the campus would force the league and health officials to react in real time. The commissioner said no definitive number of tolerable positives exists for now.
Also, the memo notes that players can choose to not participate in the NBA restart due to personal reasons. For players leaving the facility, they will be placed in self-quarantine for a period of 10-14 days which will be followed deep nasal testing before being permitted to join the team.
Reviewing this set of protocols used for restarting sports illustrates reveal a simple proposition. There are activities that are deemed essential that are about to restart across the nation. In your estimation, restarting sports may or may not be on that list. However, in the absence of an ideal set of circumstances, there are risk minimalization strategies that can be engaged if we're going to progress beyond shelter in place strategies.
Need Personal Protective Equipment (PPE)?
Are you a first responder? Does your job make you one of the first exposed? Courtesy of SI Medical Supply, you have an option to provide masks, gloves, hand sanitizer, disinfectant wipes and no-touch thermometers for your family and loved ones. Importantly, getting these product does not deplete the supply needed by first responders and medical personnel. Orders are now being filled (without shipping delays!) at
www.jeffreysterlingmd.com
or 844-724-7754. Get yours now. Supplies are limited.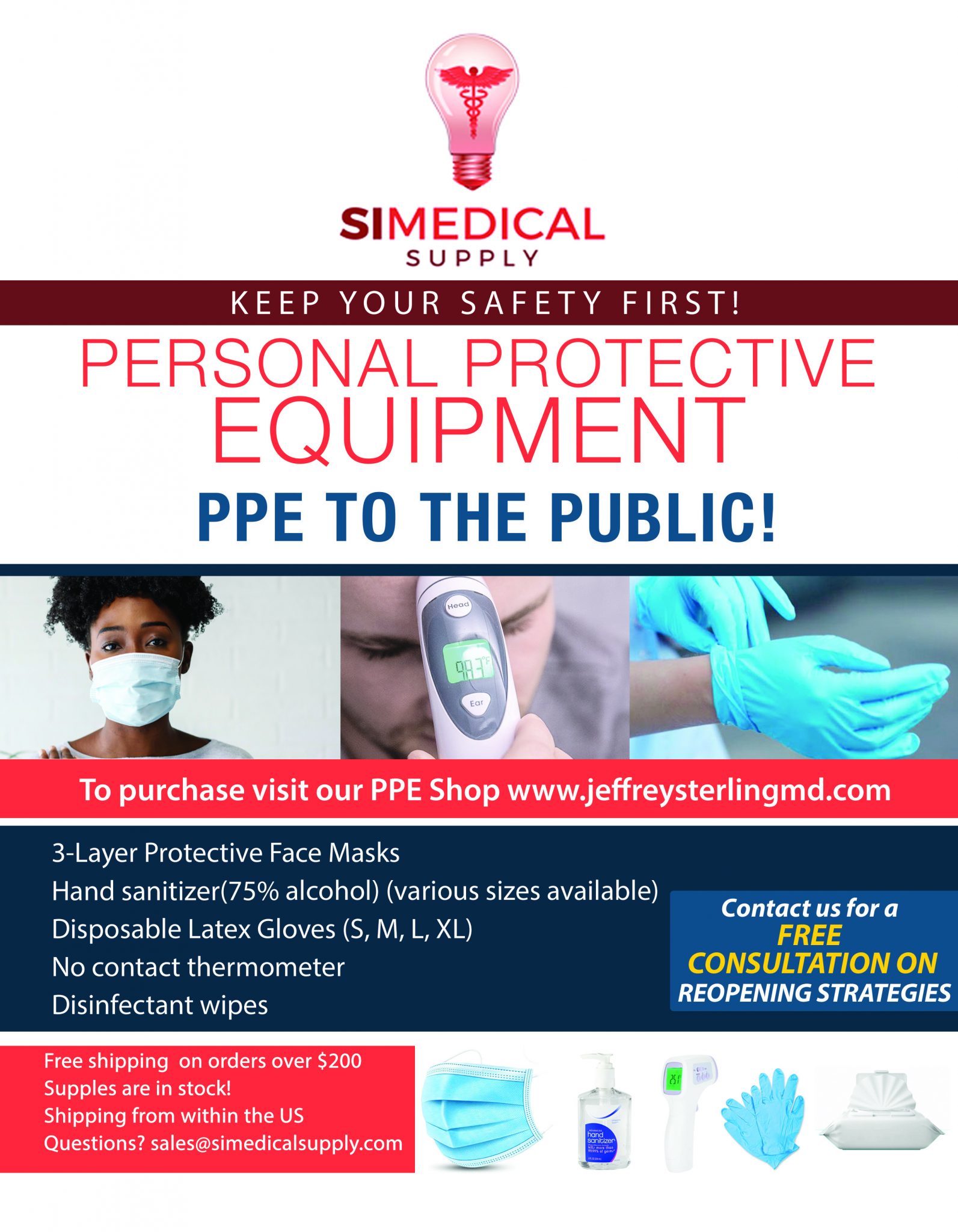 Follow us!
Feel free to #asksterlingmd any questions you may have on this topic. Take the #72HoursChallenge, and join the community. As a thank you, we're offering you a complimentary 30-day membership at 
www.72hourslife.com
. Just use the code #NoChaser, and yes, it's ok if you share! Order your copy of Dr. Sterling's books 
There are 72 Hours in a Day: Using Efficiency to Better Enjoy Every Part of Your Life
 and 
The 72 Hours in a Day Workbook: The Journey to The 72 Hours Life in 72 Days 
at 
Amazon
 or at 
www.jeffreysterlingbooks.com
. Receive introductory pricing with orders! Thanks for liking and following 
Straight, No Chaser
! This public service provides a sample what you can get from 
http://www.docadviceline.com
. Please share our page with your friends on WordPress! Like us on Facebook 
@ SterlingMedicalAdvice.com
! Follow us on Twitter at 
@asksterlingmd
.
Copyright © 2020 · Sterling Initiatives, LLC · Powered by WordPress