Introduction
This Straight, No Chaser looks at the emerging relationship between COVID-19 and your health insurance.
Over the last three weeks, approximately 10 million Americans have joined the ranks of the unemployed. Estimates suggest that losses may grow to 47 million of us as a result of the COVID–19 pandemic. Additionally, approximately 7 million Americans' health insurance policies will be lost by the end of June (let's be sure to discuss the decoupling of health insurance from jobs once this crisis is over, ok?). Did you know that according to the Census Bureau, even before the pandemic, there were approximately 27.5 Americans without health insurance?
COVID-19 Isn't Your Only Health Issue
Consider this. For as bad as the COVID-19 pandemic has been and will be in the US, the following diseases will still kill more Americans this year.
Heart disease
Cancer
Accidents (unintentional injuries)
Chronic lower respiratory diseases (asthma and COPD)
Alzheimer's disease
Diabetes
See, it's not as if the top ten causes of death stopped killing just because COVID-19 came to town. So, for those of you who have lost your insurance, what are you going to do?
Who is Most Likely to Lose Insurance?
You may recall a few years back, both the Affordable Care Act (aka Obamacare) and Medicaid expansion occurred. If you are in a state that accepted the offer of Medicaid expansion, you're almost three times less likely to lose your insurance as a result of losing your job due to COVID-19. It's simply a consequence of those other states already having a safety net in place.
That simply brings another pick of the issue with the would-be American health care system. Look at it in this light. Our insurance system somehow houses our safety net. Therefore, it works best when you are employed. Paradoxically, if you're unemployed and have the misfortune of becoming ill, you are at enhanced risk of both medical and financial catastrophe. That can't be right. We can do better.
Insurance Options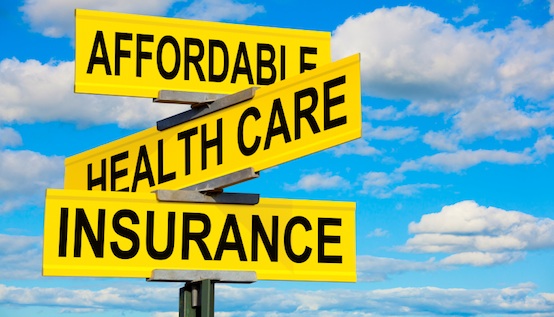 Despite it all, there's actually good news. Actually the message is rather simple. Even though the open enrollment period has passed, still go to healthcare.gov. If you've been laid off or fired due to COVID-19 and your health insurance has been lost, you likely will qualify. At all costs, try to do this within the first 60 days of losing your job.
Where do you start if you don't have insurance? What should you do if you have insurance? What if it's an emergency? Review this previous post on a variety of healthcare options. Don't forget. The best option is to lower your risks and likelihood of needing to visit the emergency room. Health self-empowerment is your best defense, both during normal time about when there's a connection between COVID-19 and your health insurance.
Need Masks?
The CDC now recommends everyone wear masks. Courtesy of SI Medical Supply, you have an option to provide 3-layer facial masks for your family and loved ones. You can now obtain a pack of 15 for $35, including shipping and handling. These are the recommended masks. Importantly, getting this product does not deplete the supply needed by first responders and medical personnel. Orders are now being filled at www.jeffreysterlingmd.com or 844-724-7754. Get yours now. Supplies are limited.
Follow us!
Feel free to #asksterlingmd any questions you may have on this topic. Take the #72HoursChallenge, and join the community. As a thank you, we're offering you a complimentary 30-day membership at www.72hourslife.com. Just use the code #NoChaser, and yes, it's ok if you share!
Order your copy of Dr. Sterling's books There are 72 Hours in a Day: Using Efficiency to Better Enjoy Every Part of Your Life and The 72 Hours in a Day Workbook: The Journey to The 72 Hours Life in 72 Days at Amazon or at www.jeffreysterlingbooks.com. Receive introductory pricing with orders!
Thanks for liking and following Straight, No Chaser! This public service provides a sample what you can get from http://www.docadviceline.com. Please share our page with your friends on WordPress! Like us on Facebook @ SterlingMedicalAdvice.com! Follow us on Twitter at @asksterlingmd.
Copyright © 2020 · Sterling Initiatives, LLC · Powered by WordPress