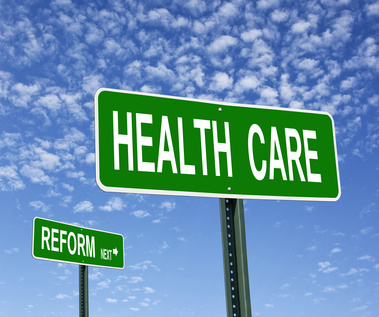 Did you know patients have a Bill of Rights? Actually, there's more than one type of patient bill of rights, but in this Straight, No Chaser, we address patient rights and protections introduced as a result of implementation of the Affordable Care Act (aka ACA, Obamacare). These rights largely speak to the relationship you have with your insurance provider and apply to all plans since September 2010. In order to avoid following these rules, insurance providers would have to petition the U.S Department of Health and Human Service.


Here are some of the protections that apply to health plans under the new laws:
Annual and lifetime dollar limits to coverage of essential benefits have been removed. (Essential benefits include doctor and specialist visits, home and hospice services, emergency services, hospitalization, preventive and wellness services, chronic disease management, laboratory services, prescription drugs, maternity and newborn care, pediatric services, mental health and substance use disorder services, and rehabilitative services and devices. Non-essential benefits include things like adult dental care.)
People will be able to get health insurance in spite of pre-existing medical conditions (medical problems one had before getting insurance).
You have the right to an easy-to-understand summary of benefits and coverage.
Young adults are able to stay on a parent's policy until age 26 if certain requirements are met.
You're entitled to certain components of health prevention and screening without paying extra fees or co-pays.
If your plan denies payment for a medical treatment or service, you must be told why it was refused and how to appeal (fight) that decision.
You have the right to appeal the payment decisions of private health plans. (This is called an "internal appeal.") You also have the right to a review by an independent organization ("outside review") if the company still doesn't want to pay.
Larger insurance companies must spend 80 to 85% of their premiums on healthcare and improvement of care rather than on salaries, overhead, and marketing.
If you made an honest mistake on your insurance application, health insurance companies will no longer be able to eliminate your health coverage after you get sick. (They can still cancel coverage if you don't pay premiums on time, if you lied on your application form or if they stop offering plans in your region.)
If a company does cancel your coverage, they must give you at least 30 days' notice.
Premium increases of more than 10% must be explained and clearly justified.
Knowing your rights is an important way to ensure you are receiving the best care possible. Take the time to learn these rights, and use them to your advantage.
Thanks for liking and following Straight, No Chaser! This public service provides a sample of what 844-SMA-TALK and http://www.SterlingMedicalAdvice.com(SMA) offers. Please share our page with your friends on WordPress. We are also on Facebook at SterlingMedicalAdvice.com and Twitter at @asksterlingmd.