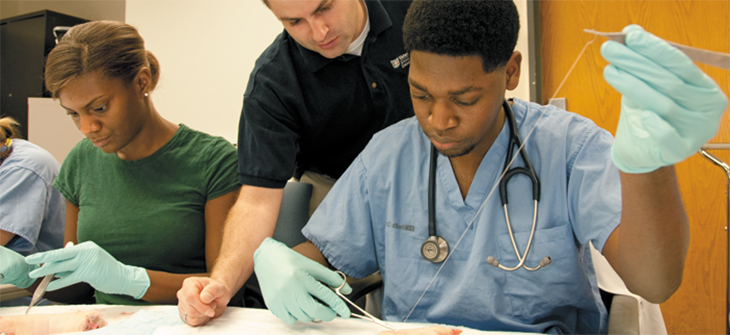 Sometimes news is simple and straightforward, and other times, it's an amazing sign of the times. In the news is an announcement by different for-profit entities looking to open and operate medical schools in the United States. One is Kaiser Permanente, a healthcare corporation that operates hospitals and an HMO in eight states and the District of Columbia, serving over 10 million members. This megacorporation will be opening the Kaiser Permanente School of Medicine, perhaps as early as 2019. Another is a for-profit firm called Manipal Education Americas, that runs schools in India, Malaysia, Nepal and Antigua. The proposed Montana College of Osteopathic Medicine would enroll its first students in 2017 or 2018.
Pause.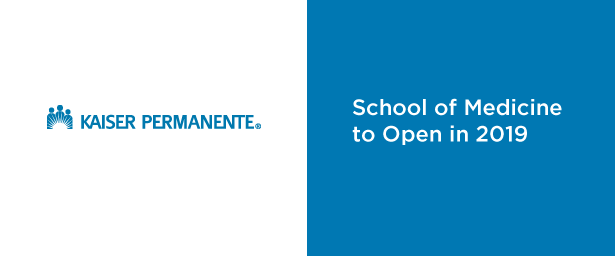 It is true that more than one thing can be true at a time. On the one hand…
There is a profound shortage of physicians in the U.S., and any new medical school offering provides additional access to communities in need. By 2025, the shortage of physicians nationwide is estimated to hit at least 80,000, and possibly 120,000, mostly in the area of primary care. In the example of Manipal seeking to place a medical school in Montana, the state ranks third-lowest in the U.S. with respect to the number of physicians per capita, and its physician population is among the nation's oldest. Montana does not currently have a medical school.
There is a sea change occurring in healthcare, and innovative approaches to providing care are needed, particularly incorporating the increasing reliance on emerging technologies. It is conceivable that corporations would want to have a role in this change, particularly in collaboration with the medical education industry.
However….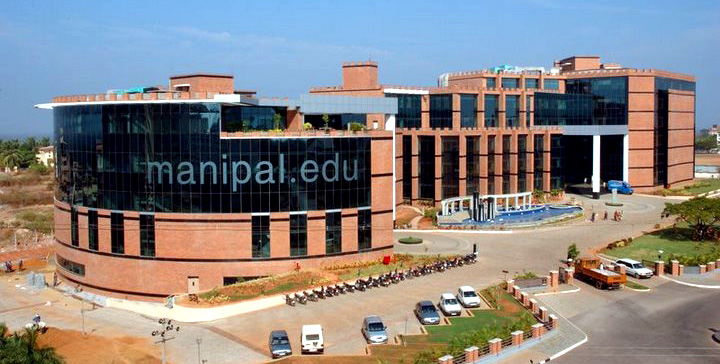 There is an inherent conflict in a corporation establishing a medical school on its own, particularly as a for-profit entity (it is fair to note that as proposed, the Manipal school will be a for-profit entity, and the Kaiser school will run through a foundation; its "benefits" would be received by the nature of the physicians produced and altering the nature of healthcare education). Can you imagine physicians being trained in a manner less consistent with traditions and standards in medicine and more in line with corporate guidelines? It was only recently that "corporate practice of medicine" statutes began to be ignored, and now we're supposed to be ok with a corporation not only "owning" physicians and their practices, but also educating and training them along corporate values?
Perhaps it is an accurate reflection of the times, or maybe the good produced will outweigh the concerns generated by this paradigm shift. In any event and in case you weren't aware, this is another opportunity to point out that the overwhelming majority of physicians are now employees and don't have the control over your healthcare that once existed. Frankly, regardless of what you may be told, if your physician (read corporate employee) is following corporate guidelines instead of practicing evidence and outcomes-based medicine, there will be conflicts, and just as is the case with any employee, a real danger exists that compromises will necessarily be made – often for the benefit of the employer (i.e. making profits) instead of the consumer (protecting health). After all, if you control someone's medical education, you will largely control their medical practice.
All of this requires you to be a more conspicuous consumer of your medical information, advice and care. Let the patient beware; forewarned is forearmed.
Order your copy of Dr. Sterling's new book Behind The Curtain: A Peek at Life from within the ER at jeffreysterlingbooks.com, iTunes, Amazon, Barnes and Nobles and wherever books are sold.
Thanks for liking and following Straight, No Chaser! This public service provides a sample of what http://www.SterlingMedicalAdvice.com (SMA) and 844-SMA-TALK offers. Please share our page with your friends on WordPress, like us on Facebook @ SterlingMedicalAdvice.com and follow us on Twitter at @asksterlingmd.
Copyright © 2015 · Sterling Initiatives, LLC · Powered by WordPress