In the news is a simply horrific, seemingly random murder in Cleveland that was posted to Facebook. Today's Straight, No Chaser seeks to review a central aspect of the crime: the alleged perpetrator of the crime appears to be suffering from mental health issues, and he claimed to have lost "everything" due to gambling.
Straight, No Chaser has recently reviewed gambling addiction in the following post: Problem Gambling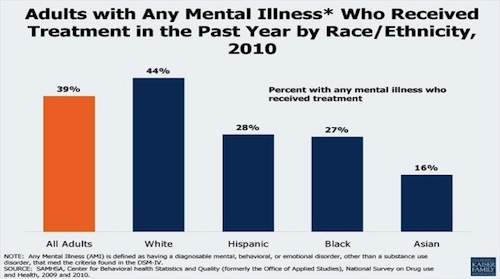 There also is a fair amount of discussion, if not surprise, that the alleged perpetrator of the crimes was an African-American male, given that a "mental breakdown" appears to have been in play (which, medically speaking is a dubious consideration). Things have changed. There was a time when mental health disorders were not thought to be "much" of an issue in the African-American community (apologies to all historically affected). Over the years, this notion has led to mental illness being dramatically undiagnosed and undertreated in this segment of the population. However, as this data from the U.S. Department of Health and Human Services, Office of Minority Health (DHHS/OMH) points out, that is a misperception at best.
Regarding mental health and African-Americans
African-Americans are 10% more likely to report having serious psychological distress than Non-Hispanic whites.
The death rate from suicide for African-American men was more than four times greater than for African-American women, in 2014.
However, the suicide rate for African-Americans is 70% lower than that of the non-Hispanic white population.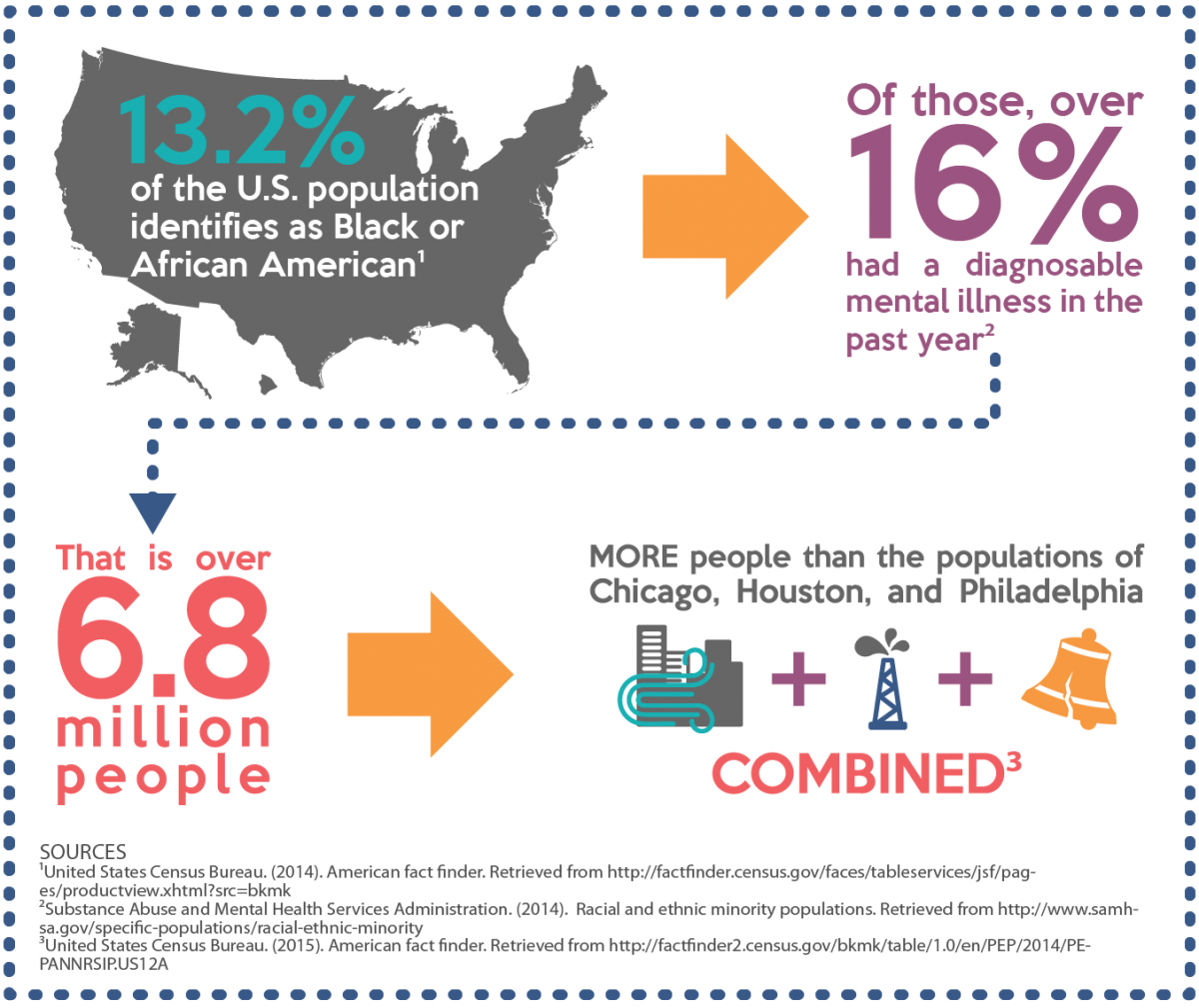 As these things go, there's a relative consideration and an absolute consideration, and it's true that more than one thing can be true at a time. As noted, African-Americans commit suicide at a significantly lower rate than others within the general population. However, it is also true that African-Americans have a significantly higher level of psychological distress. As such, a report from the U.S. Surgeon General found that from 1980 – 1995, the suicide rate among African-Americans ages 10 to 14 increased 233%, as compared to 120% of non-Hispanic whites.
Also, I would be remiss if I didn't point out the strong correlation between poverty and mental health. Also from the DHHS/OMH:
Poverty level affects mental health status. African-Americans living below the poverty level, as compared to those over twice the poverty level, are 3 times more likely to report psychological distress.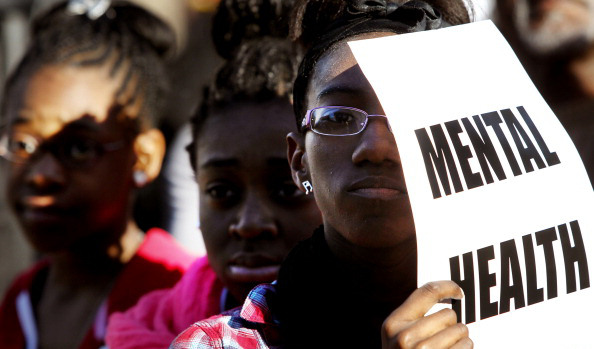 All of this is to say, mental health concerns among African-Americans should be taken as seriously as they are in every other segment of society and not dismissed as something to be absorbed by the individual. Remove the stigma. Get people the help they need before a crisis occurs.
Feel free to ask your SMA expert consultant any questions you may have on this topic.
Take the #72HoursChallenge, and join the community. As a thank you for being a valued subscriber to Straight, No Chaser, we'd like to offer you a complimentary 30-day membership at www.72hourslife.com. Just use the code #NoChaser, and yes, it's ok if you share!
Order your copy of Dr. Sterling's new books There are 72 Hours in a Day: Using Efficiency to Better Enjoy Every Part of Your Life and The 72 Hours in a Day Workbook: The Journey to The 72 Hours Life in 72 Days at Amazon or at www.72hourslife.com. Receive introductory pricing with orders!
Thanks for liking and following Straight, No Chaser! This public service provides a sample of what http://www.SterlingMedicalAdvice.com (SMA) and 844-SMA-TALK offers. Please share our page with your friends on WordPress, like us on Facebook @ SterlingMedicalAdvice.com and follow us on Twitter at @asksterlingmd.
Copyright © 2017 · Sterling Initiatives, LLC · Powered by WordPress