So here I am again waiting for something interesting to walk in worthy of me telling you about, and lo and behold, a behemoth of a guy walks by. You know, one of those guys who works out way too much for it to be just about health. In any event, the nurse tells me the gentleman has ear pain, and she thinks it's an infection. Well, that's odd. Otitis media (middle ear infections) and otitis externa (external ear infections) usually happen in kids. So I get up to see him, and I see something that looks like an early version of Randy Couture's ear…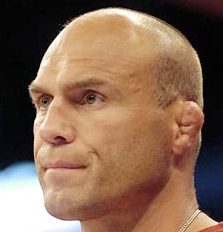 …and I immediately think of you.
A 'cauliflower ear' is something you should be aware of because it's easily obtained, and it has very bad consequences if not addressed in a timely manner. It's a deformity of the ear (usually the upper outer portion) mostly caused by blunt trauma. It happens a lot to wrestlers, boxers, MMA fighters and rugby players, but it's also seen in those with infected high ear-piercings. It occurs when the ear gets hit, causing a hematoma (collection of clotting blood) to form. The hematoma prevents normal flow of blood through the ear.
The problem with this is the ear is made of cartilage (a less sturdy form of tissue) than bone. No blood flow and the presence of clots cause the cartilage to wilt and deform, giving the lumpy appearance shown in the picture. This can be treated with drainage of the blood and clot from the ear, but if it's not done early enough, the ear will become permanently deformed.
If you have trauma or infection to the upper ear, be on the lookout for redness or swelling. Don't ignore it like you might be inclined to do elsewhere. Get it evaluated promptly, even if it seems minor because… Time is tissue.
Thanks for liking and following 
Straight, No Chaser
! This public service provides a sample of what 844-SMA-TALK and 
http://www.SterlingMedicalAdvice.com
 (SMA) offers. Please share our page with your friends on WordPress. We are also on Facebook at SterlingMedicalAdvice.com and Twitter at @asksterlingmd.
Copyright © 2015 · Sterling Initiatives, LLC · Powered by WordPress