Introduction
This post introduces the Straight, No Chaser 30-Day Plank Challenge.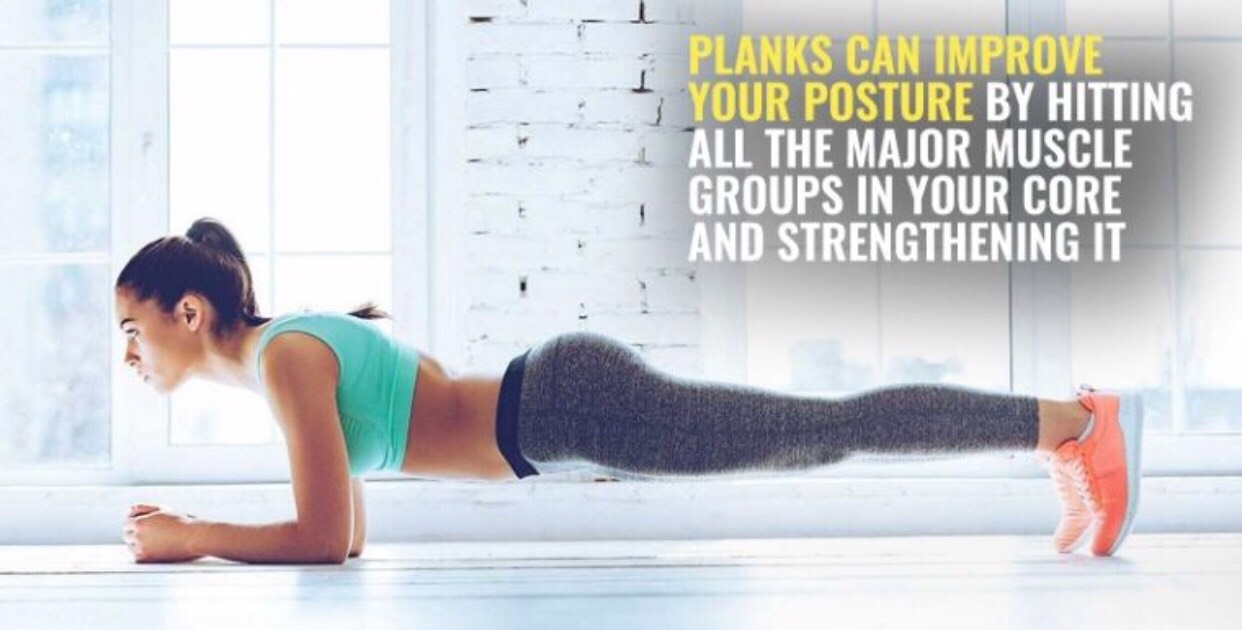 The Straight, No Chaser challenges are always designed to find the simplest way to directly affect conditions that directly correlate with disease. This month's example again looks at heart disease and type 2 diabetes. Did you know that the simple act of measuring your waist circumference screens for possible health risks related to being overweight and obesity? Specifically, if you carry your fat around your waist instead of at your hips, you're at a higher risk for heart disease and type 2 diabetes. This risk goes up with a waist size that is greater than 35 inches for women or greater than 40 inches for men. If you're measuring your waist, do so just after you exhale. Stand and place a tape measure around your middle, just above your hips.
There are many good ways to reduce the size of your waist. This month's challenge focuses on a simple and effective one. As always, we're not asking for more than two minutes of your day! Furthermore, let's be clear. The goal of these challenges are to launch lifestyle changes. Doing these for the short-term aren't going to get you where you need to be.
What Is a Plank, and How Do I Do It?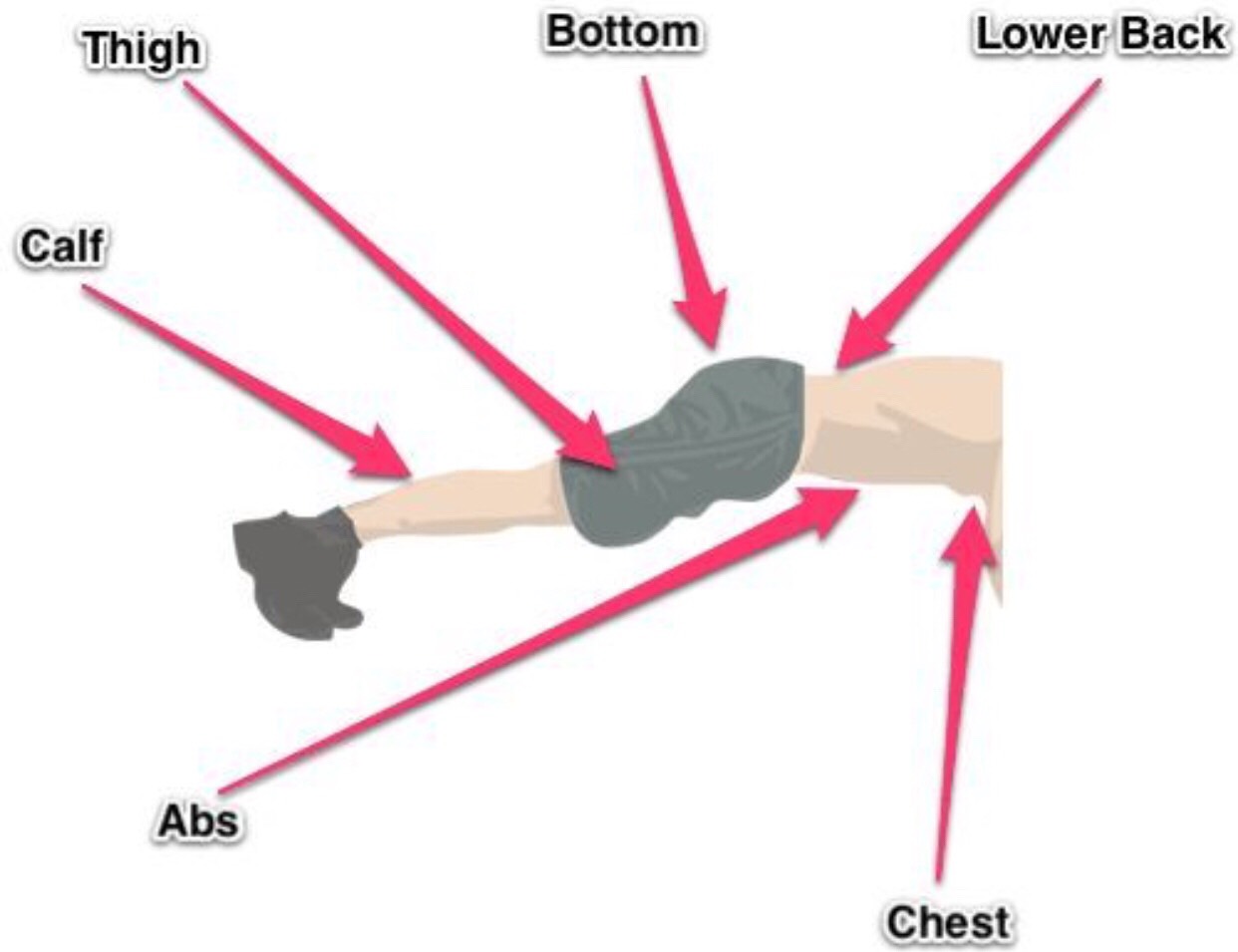 A plank is a simple but effective core exercise. It builds stability and strength throughout the entire body. If you do it right for long enough, it even offers cardiovascular support. In our challenge, we're aiming for the lowest common denominator. This means we're going to keep this simple, acknowledging there are many variations of planks you can do. It's also simple because you don't need anything other than enough space to drop and hold the pose for the allotted number of seconds.
Here's the how-to for the basic (high or front) plank.
Your body is perpendicular to the ground with the stomach facing down. Your torso is held off the ground with either your elbows or hands. It's just like being stuck in an extended push-up! Focus on these particulars:
Keep your elbows directly under your shoulders.
Line up your wrists and elbows.
Keep your chin tucked, within a few inches of your neck.
Push your body upwards. Hold your body in a straight line for the duration of your plank.
If you need to modify, switch to a forearm plank. Rest your weight on your forearms instead of your palms.
Keep your chest and abs tight for the duration of your plank. This ensures the core muscles are working together.
If you feel the tightening of your thighs, this is a good thing.
The Plank Challenge Goal
We want you to get to two-minutes. If you're an experienced planker, go for it! If you're new to this, follow the challenge schedule for best results. At this level, you will produce a tighter core, reduce that waist circumference, improve your posture, strengthen your back and assess your cardiovascular function.
Cautions
Under all circumstances, you should be medically cleared to engage in physical activity prior to beginning activities such as this that will stress your heart and other organs.
If you discover that you're having difficulty due to breathing difficulties or a rapid heart rate, STOP! Here are some other warnings:
Don't hold your breath.
If you are feeling neck or back pain, STOP. These are not symptoms to be ignored.
Plank Challenge Check-in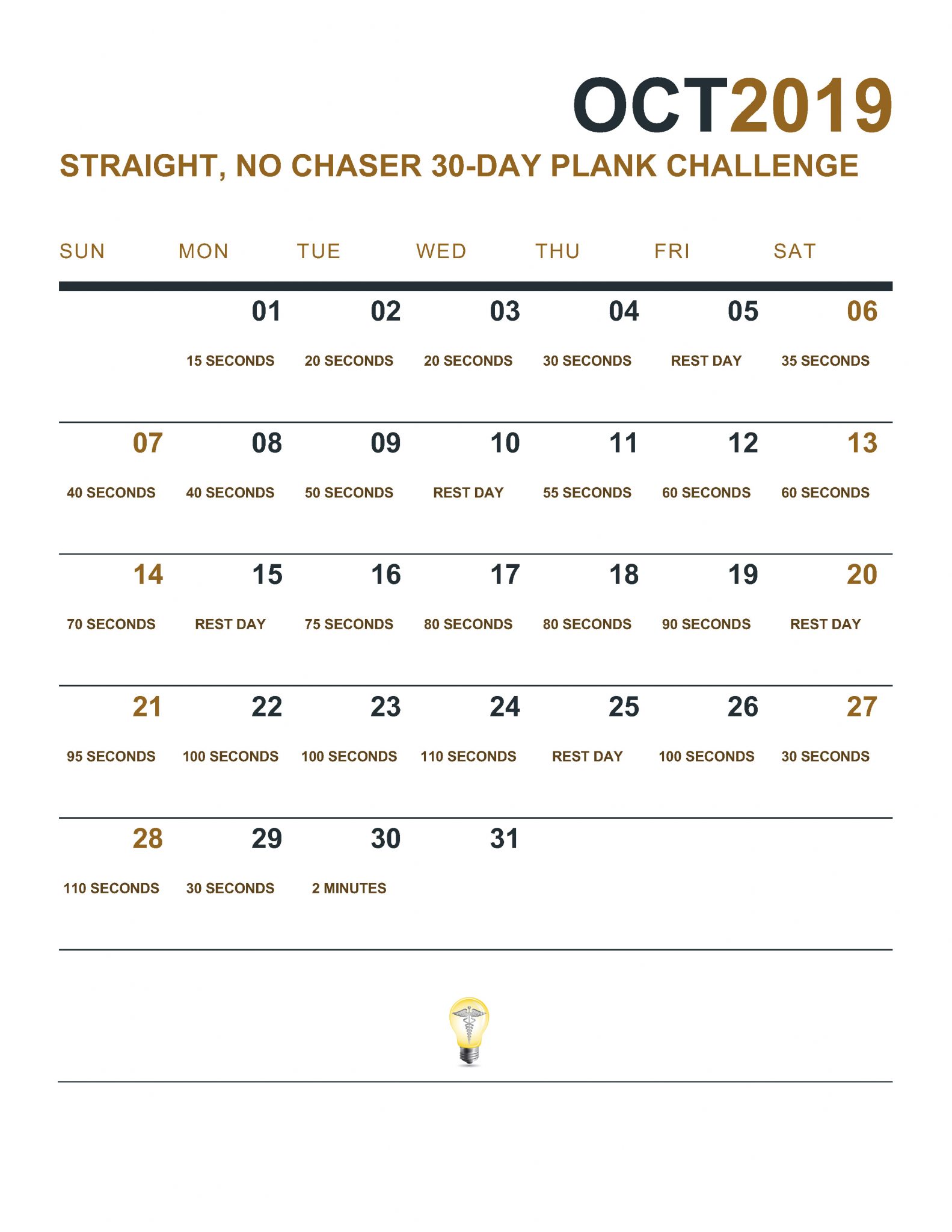 Let us know how you're doing. Send any comments through the comment section below. You can otherwise reach us on Facebook, Instagram or Twitter by clicking the social media icons below. Let's go!
Follow us!
Ask your SMA expert consultant any questions you may have on this topic. Also, take the #72HoursChallenge, and join the community. Additionally, as a thank you, we're offering you a complimentary 30-day membership at www.72hourslife.com. Just use the code #NoChaser, and yes, it's ok if you share!
Order your copy of Dr. Sterling's books There are 72 Hours in a Day: Using Efficiency to Better Enjoy Every Part of Your Life and The 72 Hours in a Day Workbook: The Journey to The 72 Hours Life in 72 Days at Amazon or at www.jeffreysterlingbooks.com. Another free benefit to our readers is introductory pricing with multiple orders and bundles!
Thanks for liking and following Straight, No Chaser! This public service provides a sample of http://www.SterlingMedicalAdvice.com (SMA) and 844-SMA-TALK. Likewise, please share our page with your friends on WordPress! Also like us on Facebook @ SterlingMedicalAdvice.com! Follow us on Twitter at @asksterlingmd.
Copyright ©2013- 2019 · Sterling Initiatives, LLC · Powered by WordPress