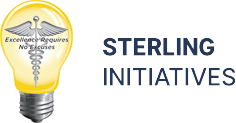 As a healthcare institution, you're always looking for better ways to serve your patients. How well you balance and optimize the many aspects of your operation can make life-changing differences for real people, and you need to know exactly where and how to improve if you want to stay on the cutting edge of the field. That's where international healthcare consulting comes in.
This thriving industry partners with colleges, clinics, hospitals, and more to provide insight into key elements of their service, including:
Administrative
Operational
Financial
Clinical
But how do you find the right consultant for your needs? First, look for the same thing you would in a medical professional – expertise. Nothing substitutes for experience and successful projects. Next, you need a company with vision, ready to take the initiative and go above and beyond for your organization. Finally, don't hesitate to compare your options and inquire about the scope of each consulting firm's services.
The right team should be customer-focused, offer versatile strategic and operational solutions, and factor in cost concerns to give you the best quality and sustainability. In addition, you want to work with someone who believes in outcome-based solutions. After all, results matter when health is on the line.
As both a doctor and healthcare consultant, Jeffrey Sterling, MD, has the knowledge and experience to help you make it in the healthcare industry. Contact him today at 715-518-4914.