Introduction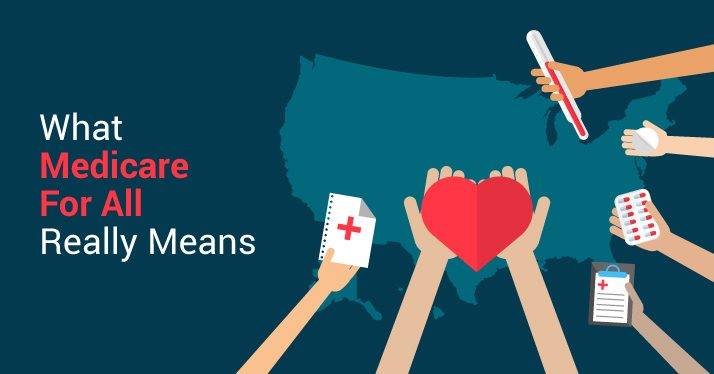 In the news is a proclamation from no fewer than three prominent candidates for President that they would seek to implement "Medicare For All" as America's health care system. Let's go Straight, No Chaser and review what that might mean. Let's frame the conversation around three frequently expressed concerns. First, let's remember that no actual proposal exists. Therefore, what Medicare For All may end up looking like is subject to a wide range of possibilities.
"Medicare For All" means socialized medicine.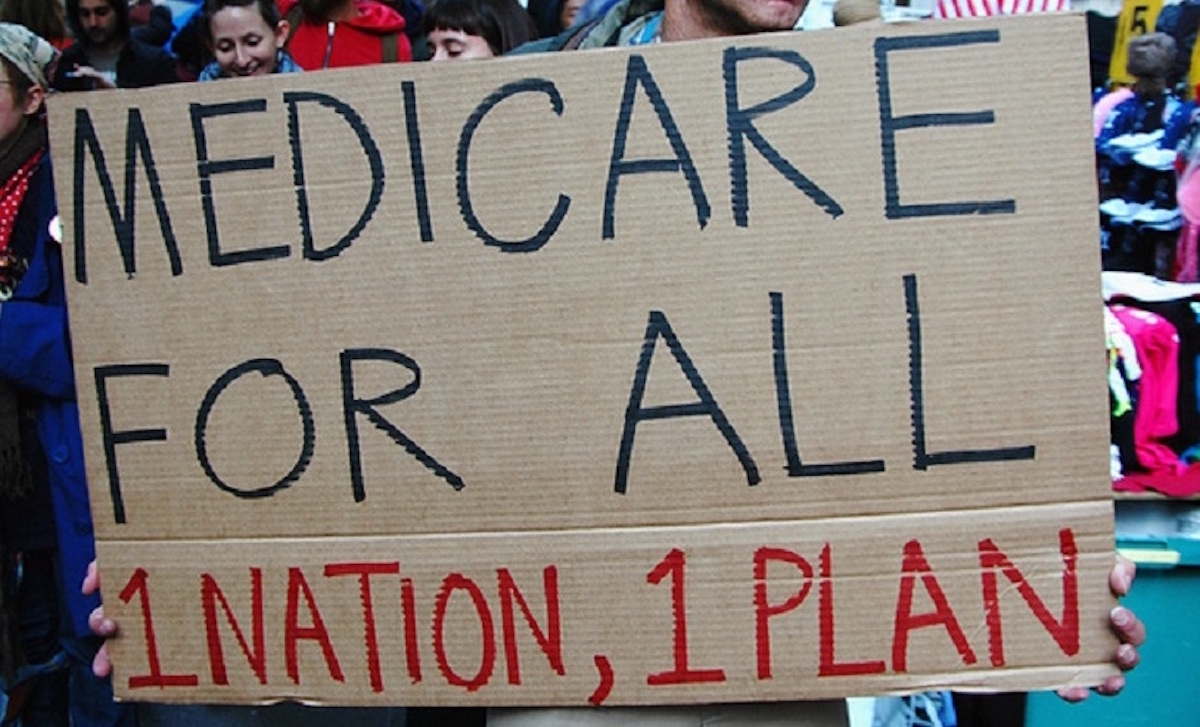 Actually it doesn't. If you think it does, you don't understand the definition of socialized medicine. In an actual socialized medicine paradigm, everything is owned and/or paid for directly by the government. This includes the hospitals, the physicians and everything down to the equipment. That is not what Medicare is. Furthermore, it is not what Medicare For All would be. Medicare is an insurance program and a safety net. Also, it is a means of establishing guidelines and regulations. As such, Medicare For All (MFA) would enroll everyone in the nation under a single health care plan. Medicare would set prices for reimbursement and establish your tax burden.
It is incredibly unlikely that the individual cost of your care would be greater than the current annual burden of insurance. These current costs are just under $11,000/person. Remember, the drive for profits (most notably of insurance companies) would go away. This represents a lot of the current expense of health care. Furthermore, under Medicare For All, you'd get to keep your physician! All physicians would have to accept Medicare because there would only be a single payer. As a result, the lasting criticism about the Affordable Care Act wouldn't be in play.
Is this good or bad?
One wonders about the public health impact of Medicare For All and a patient's point of view? Remember, we typically look at these things through the prisms of quality, access and cost. Objectively, you'd have to think there are significant opportunities for improvement. It is worth exploring these opportunities instead of rejecting them out of hand.
Regarding quality, the U.S. currently is not doing a very good job at producing health care outcomes. Our current system is somewhere in the mid-30s when compared with the rest of the world. Furthermore, if you're one of the 150 million Americans who currently enjoy (or at least prefer) your current insurance arrangement through your employee, take heed. Regarding quality, today's Medicare isn't likely to be tomorrow's Medicare For All product. Medicare has been rather good at compelling specific outcomes. With implementation of a single payer system, convenience and quality would like improve beyond today's standard.
Regarding access, there are still approximately 30 million Americans without any health care. This number is down from approximately 50 million prior to implementation of the Affordable Care Act. So for about 15% of the country who otherwise wouldn't have insurance, the immediate answer would become MFA is infinitely better than the status quo. Lack of access would be completely eliminated under MFA. This would be especially pleasing to those with pre-existing conditions. The conversation about cost is addressed below as a separate question.
"Medicare For All" means eliminating the current insurance company structure in the United States.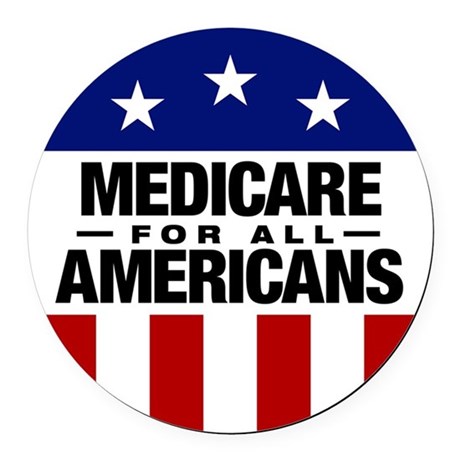 Although Sen. Kamala Harris stated as much as part of her platform, that occurrence doesn't have to be the case. There is no reason why MFA couldn't represent a "public option" for everyone. The key here would be the financial part. Let's assume we allowed private insurance to remain for those wanting to pay for it. That's possible, even while allowing the public option existed for everyone, whether or not they chose to utilize it. This paradigm would conceivably work.
However, the immediate problem would be both private insurance and MFA would become more expensive. Insurance premiums are largely determined by the number of participants in the system. The more people enrolled in a program allows costs to be pooled and reduced. Furthermore, we would predict that those opting out of MFA would still be required to share the tax burden of MFA. Basically, if you want the new system's costs to explode, allow it to be something providing care only for the indigent and those otherwise unable to pay for private insurance. So under this scenario, those clamoring for private insurance would likely pay higher premiums to the private insurance company (because of less enrollees) and still having to pay a hefty MFA tax.
"Medicare For All" would bankrupt the country.
Even without doing a financial analysis (which isn't possible because no actual proposal has been submitted), this has to be a preposterous supposition. To be fair, the United States does spend 17% of its gross national product (GNP) on health care. Disrupting the current system would cause disruption of both the clinical and financial aspects of the health care system – and a large segment of the American economy as a consequence.
On the other hand, the United States is alone in the world in spending 17% of its GNP on health care. The next most expensive system in the world (as measured by percentage of GNP) is France. Amazingly, they spend only approximately 11% of GNP on health care. What this means is there are tremendous efficiencies to be had by reforming the American health care system/industry. These efficiencies would result in tremendous savings.
The necessary next question is "Would you trust the government (or more specifically an expansion of Medicaid) to create those efficiencies and maintain a high quality of medical care and health care outcomes?" Indeed, this could go horribly wrong. However, it could be transformative for an incredible number of Americans. Which of the issues of providing health care to people vs providing profits to the healthcare industry will win? It is on these last two questions that the debate will rage on.
There's More!
Follow us!
Ask your SMA expert consultant any questions you may have on this topic. Also, take the #72HoursChallenge, and join the community. Additionally, as a thank you, we're offering you a complimentary 30-day membership at www.72hourslife.com. Just use the code #NoChaser, and yes, it's ok if you share!
Order your copy of Dr. Sterling's books There are 72 Hours in a Day: Using Efficiency to Better Enjoy Every Part of Your Life and The 72 Hours in a Day Workbook: The Journey to The 72 Hours Life in 72 Days at Amazon or at www.jeffreysterlingbooks.com. Another free benefit to our readers is introductory pricing with multiple orders and bundles!
Thanks for liking and following Straight, No Chaser! This public service provides a sample of http://www.SterlingMedicalAdvice.com (SMA) and 844-SMA-TALK. Likewise, please share our page with your friends on WordPress! Also like us on Facebook @ SterlingMedicalAdvice.com! Follow us on Twitter at @asksterlingmd.
Copyright © 2019 · Sterling Initiatives, LLC · Powered by WordPress