Introduction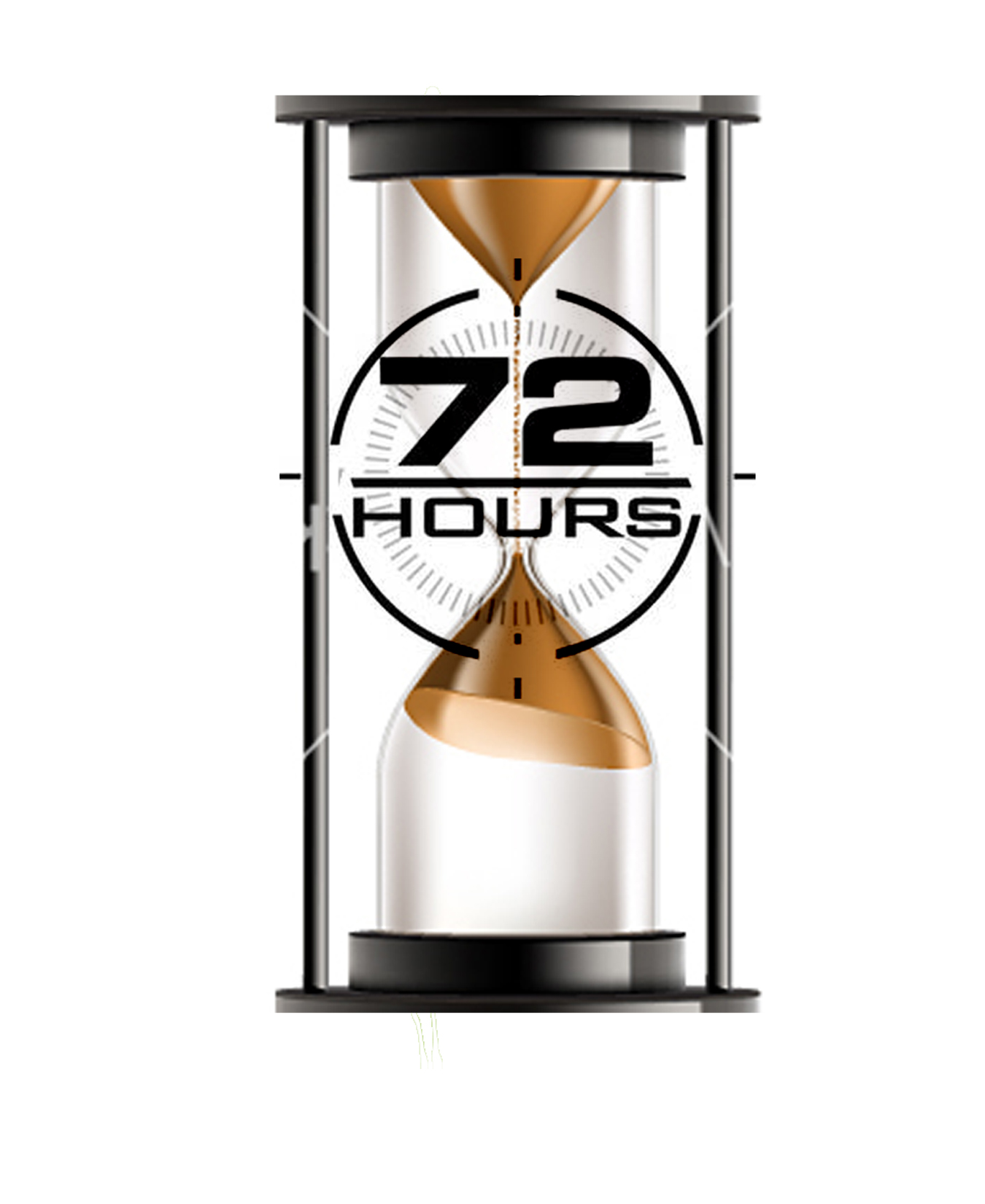 It's the beginning of the year and time for implementing your New Year's Resolutions! You've probably been reflective and have done inventory on major parts of your life, including work, finances, family, relationships and health. That makes it the perfect time to adopt The 72 Hours Life to what you're doing!
Here are four principles to apply to whatever you've chosen to do.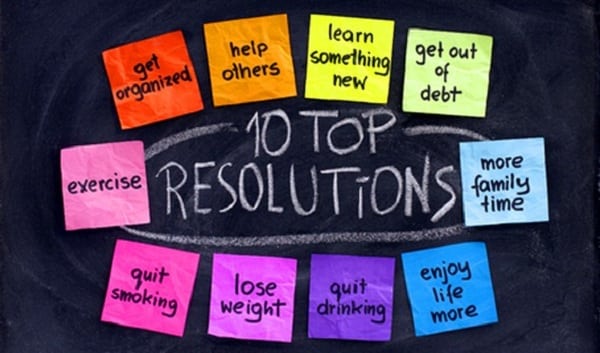 Make firm decisions about what you actually want to accomplish
As the saying goes, if you don't plan on going anywhere, then you'll end up nowhere. Another way of saying this is we slot ourselves into levels and areas of success. Choices have consequences. Think through your goals and your choices. Understand what that means for the rest of your life. Learn to choose wisely. Then proceed happily, enjoying the journey and looking forward to the destination.
Learn what's necessary to accomplish your goal
You wouldn't travel without a flight itinerary. Why would you expect to arrive at your destination without a plan? These days, the mystery of accomplishment has largely disappeared. You have access to resources and to help. Take advantage of everything at your disposal. Why would you try to do anything alone? Now, be careful. You want paths that represent best practices and proven success. All advice isn't constructive. Similarly, every plan isn't the most efficient choice. When figuring out how to accomplish your goal, be focused on your success and mindful of how to avoid obstacles. Trial and error or learning from your mistakes isn't what you're after here. You want success!
Proceed with the end in mind
When it comes to obtaining goals and productivity, implementation is everything. No matter how good the plan, if it's not executed well, the goal likely won't be accomplished. Once you've defined the outcome and obtained the resources, focus on the plan. If you've done the work in constructing the plan, you'll have minimized the need for mid-course corrections. Every step along the way, continue asking yourself how your actions are contributing to your desired outcomes.
Stay the course
Unfortunately, life's journey tends not to involve straight lines. You must have and retain confidence in your chosen outcomes, your plan and your ability to implement. If and when you get temporarily knocked off your target, don't lose faith in yourself or lose the desire to obtain your goal. More often than not, ultimate success is lost as a result of us closing doors in our own faces without knowing how close to winning we may actually be!
Think through how these four principles apply to your personal, professional, health and financial pursuits. If you do this, I have no doubt that you'll be a lot more efficient and effective in not only accomplishing any New Year's resolutions but in creating a better approach to life in general.
Follow Us!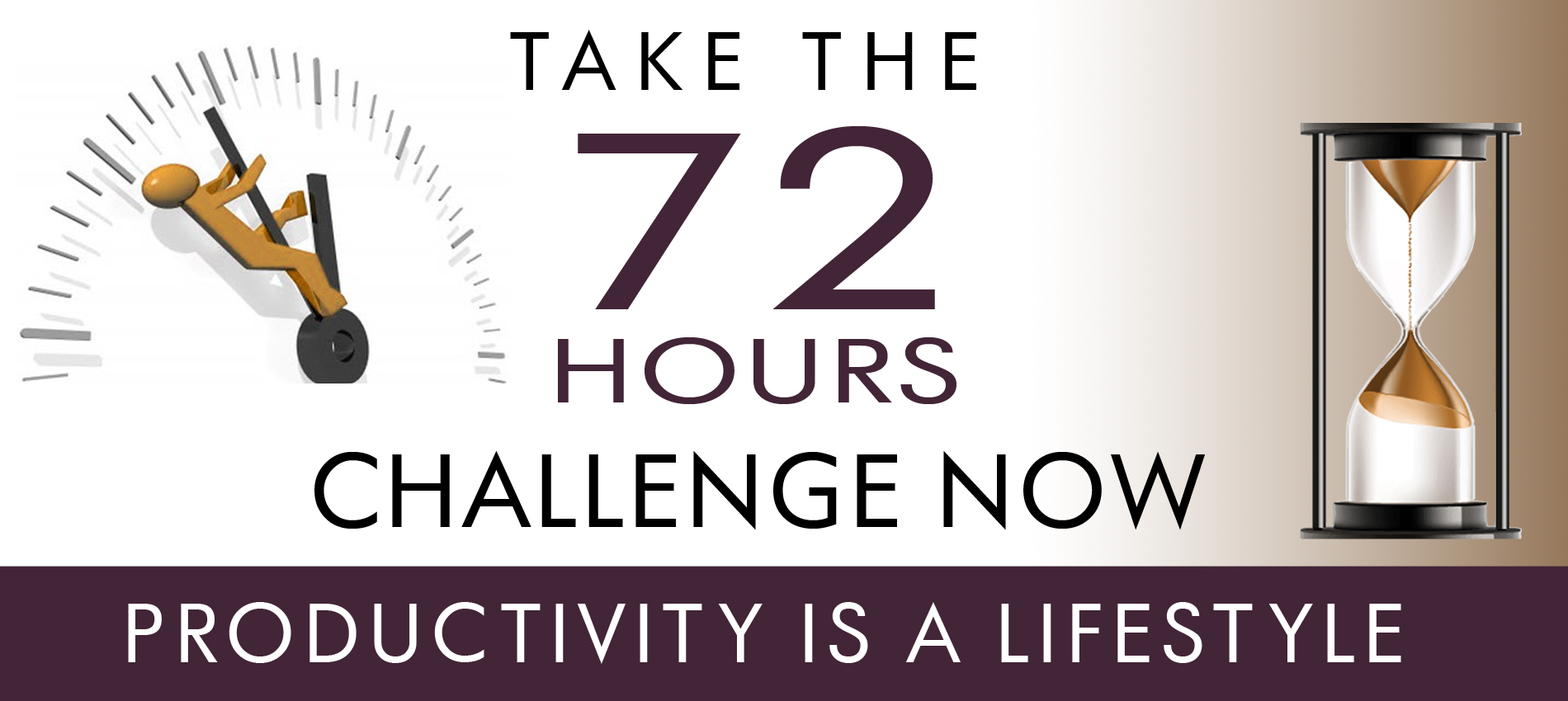 Welcome to The 72 Hours Life! Join our productivity community at www.72HoursLife.com. You can obtain Dr. Sterling's best seller There Are 72 Hours in a Day: Using Efficiency to Better Enjoy Every Part of Your Life at www.72HoursLife.com, Amazon, Barnes & Noble or wherever books are sold. Also look for The 72 Hours in a Day Workbook: 72 Days to the 72 Hours Life at these same outlets.