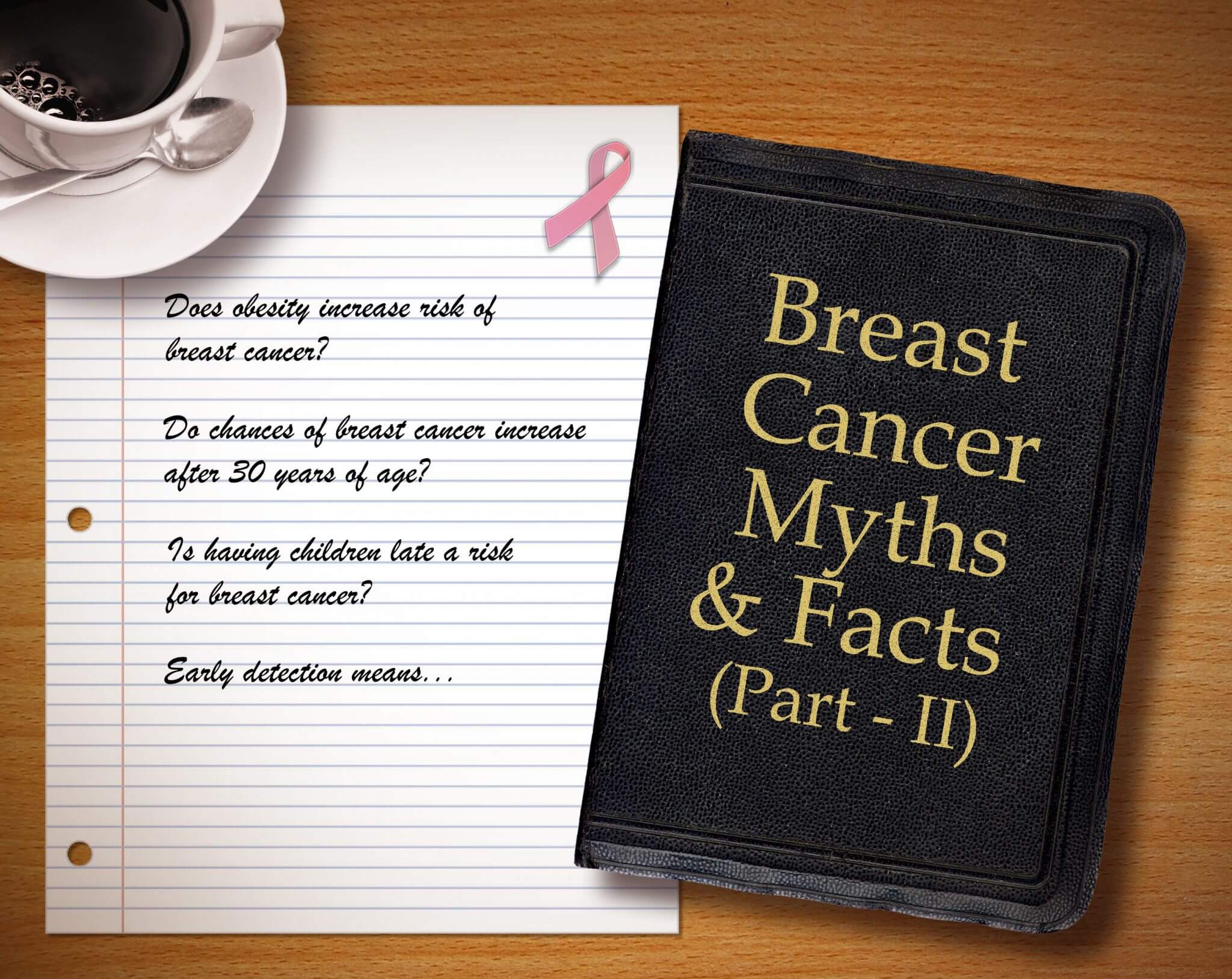 We're continuing from the earlier post with more breast cancer myths, well because you have so many questions!  In fact, I'm doubling up on what you received earlier in Part I of Breast Cancer Myths.  
More Breast Cancer Myths
6. "Breast cancer is preventable."
Unfortunately, this is not true.  All of our efforts are geared toward lowering risks, early detection and effective treatment.
7. "Obesity doesn't affect my risk of getting breast cancer."
Not true. Post-menopausal women with weight gain are at especially increased risk.
8. African-American women have an increased risk due to hair straighteners and relaxers.

This myth was taken head on and debunked by the National Cancer Institute in a large 2007 study including women with significant use over a 20-year period.
9. Caffeine causes breast cancer.
Not according to the evidence. There's even evidence suggesting a benefit, but the data on this is just as inconclusive as that suggesting a link to breast cancer.
10. Mammograms increase breast cancer risk due to the radiation load.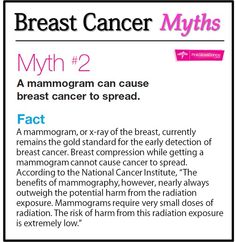 The risks of radiation are so relatively insignificant that they're mentioned as an afterthought compared to the benefits received from early and frequent evaluation.
Even More Breast Cancer Myths!
11. "Tight clothes and underwire bras will make me get breast cancer."
Not true. Neither has any connection to breast cancer.
12. "Small breasts give me less of a chance of having cancer!"
Not true. Larger breasts are sometimes more difficult to evaluate, but that's not the same as saying the risk of cancer is increased in women with larger breasts.
13. "These lumps I have are ok because I'm breastfeeding."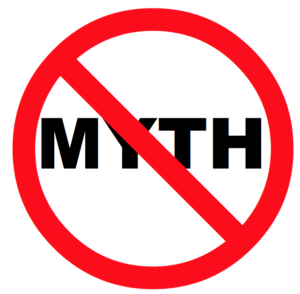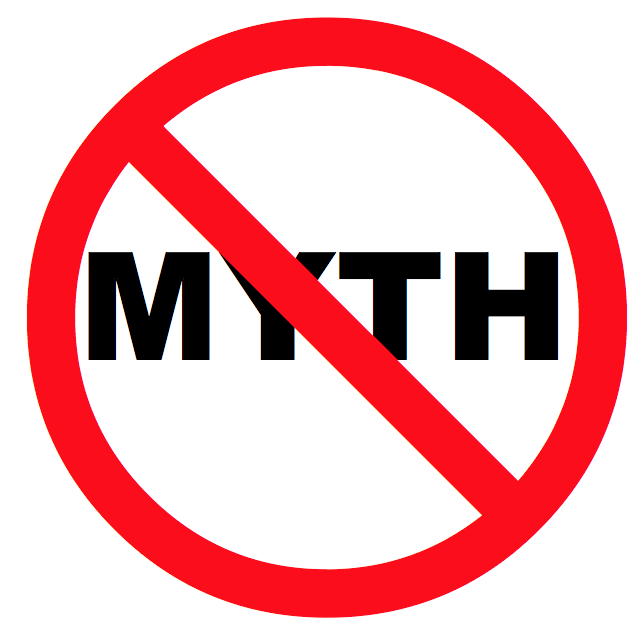 The fact you can discover normal changes in your breast tissue doesn't mean that all lumps discovered while breastfeeding are normal. Get evaluated.
14. "Deodorant and tanning cause breast cancer, don't they?"
No. Cell phones don't either. Tanning does increase the risk of skin cancer, but that's a topic for another day.
15. "I heard having a baby when I'm older increases my risk of breast cancer."
Well, not just any baby, but having one's first baby later in life is a significant consideration. Women who give birth for the first time after age 35 are 40 percent more likely to get breast cancer than women who have their first child before age 20.
16. "Breast cancer is a death sentence."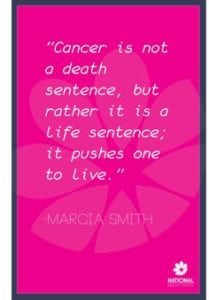 Most women survive breast cancer. Give yourself the best opportunity to do so by reducing your risks, learning the principles of early detection and getting prompt treatment if ever diagnosed. We'll focus on these considerations in the next posts.
Follow us!
Ask your SMA expert consultant any questions you may have on this topic. Also, take the #72HoursChallenge, and join the community. Additionally, as a thank you, we're offering you a complimentary 30-day membership at www.72hourslife.com. Just use the code #NoChaser, and yes, it's ok if you share!
Order your copy of Dr. Sterling's books There are 72 Hours in a Day: Using Efficiency to Better Enjoy Every Part of Your Life and The 72 Hours in a Day Workbook: The Journey to The 72 Hours Life in 72 Days at Amazon or at www.jeffreysterlingbooks.com. Another free benefit to our readers is introductory pricing with multiple orders and bundles!
Thanks for liking and following Straight, No Chaser! This public service provides a sample of http://www.SterlingMedicalAdvice.com (SMA) and 844-SMA-TALK. Likewise, please share our page with your friends on WordPress! Also like us on Facebook @ SterlingMedicalAdvice.com! Follow us on Twitter at @asksterlingmd.