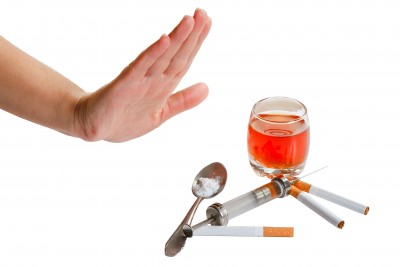 All headaches are not created equal. Earlier we discussed migraines, but there's a lot more to headaches than those. In fact, when you come to an emergency room with a history of migraines and tell us you're having a migraine, we aren't thinking about migraines first. The ER is all about the life-threats.
The lead picture suggests items to avoid if you'd like to improve your prognosis for headaches in general and especially certain ones like brain aneurysms. In other words, alcohol, cocaine and cigarettes increase  your risk for life-threatening causes of headaches.
Secondary headaches are those related to some other illness or condition that produces headaches as a symptom. These are much more common causes of headaches than migraines. They're even more important because they could represent life-threatening conditions. So we'll put aside the headaches caused by things like panic attacks and hyperventilation, influenza, dental pain, sinusitis, ear infections, eye strain, dehydration, hangovers, hunger and "brain-freeze." (Yes, "ice-cream headaches" are a real thing!) Today we'll point you to some conditions about which you should be concerned. (I'm intentionally leaving out especially uncommon ones and otherwise esoteric conditions. I wouldn't want to encourage any hypochondriacs out there.)
AVM (arteriovenous malformation): an abnormal formation of blood vessels inside your brain
Brain aneurysm: a ballooning of one of your brain's arteries that can steal blood away from needed areas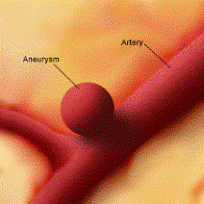 Brain tumor
Carbon monoxide poisoning: from breathing exhaust fumes
Encephalitis/Meningitis: inflammation and/or infection of different components of your brain
Subarachnoid and other intracranial hemorrhage: bleeding inside various parts of the brain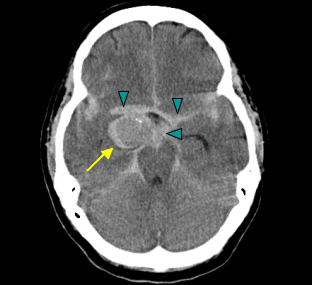 Temporal arteritis: inflammation of an important forehead artery with potentially devastating consequences to your sight
Given that I've blogged on several of these already (you can always enter the term in the search box on the right for more details), I'm going to focus on the symptoms that may suggest your headache is different enough to get evaluated for a possible life-threat.
Consider this a "headache plus this symptom = go to the emergency room" list.
Altered mental status
Confusion
Difficulty standing or walking (different from baseline)
Fainting after a headache
High fever, greater than 102 F to 104 F (39 C to 40 C)
Nausea or vomiting that's not hangover related
Numbness, weakness or paralysis on one side of your body
Slurred speech
Stiff neck
Vision disturbances (blurred or inability to see)
Worse headache of your life
Feel free to ask your SMA expert consultant any questions you may have on this topic.
Take the #72HoursChallenge, and join the community. As a thank you for being a valued subscriber to Straight, No Chaser, we'd like to offer you a complimentary 30-day membership at www.72hourslife.com. Just use the code #NoChaser, and yes, it's ok if you share!
Order your copy of Dr. Sterling's new books There are 72 Hours in a Day: Using Efficiency to Better Enjoy Every Part of Your Life and The 72 Hours in a Day Workbook: The Journey to The 72 Hours Life in 72 Days at Amazon or at www.72hourslife.com. Receive introductory pricing with orders!
Thanks for liking and following Straight, No Chaser! This public service provides a sample of what http://www.SterlingMedicalAdvice.com (SMA) and 844-SMA-TALK offers. Please share our page with your friends on WordPress, like us on Facebook @ SterlingMedicalAdvice.com and follow us on Twitter at @asksterlingmd.
Copyright © 2018 · Sterling Initiatives, LLC · Powered by WordPress