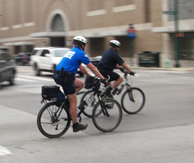 Yes, you read that correctly. We're discussing men's reproductive health. Of course there is a preoccupation with women's reproductive health (and we addressed that in another Straight, No Chaser, but men also need to be aware of conditions in their work environment that can have adverse effects on their ability to have healthy children. Knowledge of these conditions is a necessary first step toward implementing workplace changes that can keep you safe and healthy.
Let's share a brief list of common reproductive hazards up front for you to see.
Chemicals and solvents
Cigarettes
Drugs (legal and illegal)
Heat
Pesticides
Radiation
Traumatic risks
An unfortunate consideration in discussing this topic is most potential hazards have not and will not ever be studied to fully understand their effects on humans; it would simply be unethical to conduct such studies. That said, over 1000 chemicals used in the workplace have been shown to have adverse effects on the reproductive health of animals.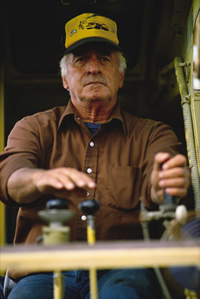 Courtesy of the Centers for Disease Control and Prevention, I'm listing known reproductive problems and workplace hazards demonstrated to cause those problems. Most of you who work in environments featuring any of the aforementioned reproductive hazards are aware of the presence of certain chemicals, pesticides, solvents and others substances being used. Review the hazards. If these are common in your workplace, engage your employee health representative to discuss precautions that are and/or should be in place to minimize your exposure and risk. Make sure you're fully protected. It is important to note that I'm describing risk here. These effects do not routinely occur in every worker at just any level of exposure. Whether or not an exposure will cause a reproductive problem depends on the amount of time you're exposed, the amount of the hazard you're exposed to, how you were exposed and how your body reacts to the hazard. Because every hazard has not been studied for its effects in humans, this list cannot possibly be complete. Always fully engage in workplace safety.
Here are examples of male reproductive hazards and workplace exposures associated with them: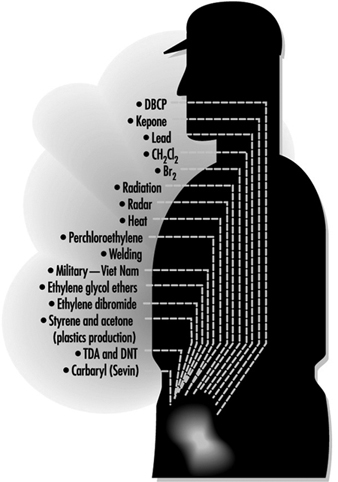 Low hormone levels: insecticides, lead, organophosphate, DDE, manganese, phthalates
Low number of sperm: lead, diesel exhaust, pesticide, bisphenol A, organophosphate, chromium, paraquat/malathion
Irregular sperm shape: insecticides, lead, carbon disulfide, pesticides, bisphenol A, petrochemical, carbofuran, nickel
Irregular sperm genetics: phthalates, styrene, organophosphate, carbaryl, fenvalerate, lead, benzene
Chemicals in semen: lead, trichloroethylene, boron, cadmium
Low amount of semen: lead, organophosphate, paraquat/malathion
Low number of swimming sperm: insecticides, diesel exhaust, lead, carbon disulfide, phthalates, pesticides, bisphenol A, fenvalerate, petrochemical, welding, N, N-dimethylformamide, abamectin, paraquat/malathion
Lower sex drive: carbon disulfide, bisphenol A
Erectile dysfunction (ED): bisphenol A, bicycle saddles
Lower penis sensitivity: bicycle saddles
Lower ejaculation quality: bisphenol A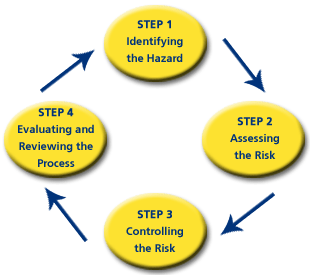 If you are not familiar with the substances just listed but know that you work in an environment with hazardous materials, consider printing out the page and taking it to your job. Ask your safety officer if your workplace exposes you to any of these substances and if so, what protections are in place for workers.
As a final consideration, be aware that many of these substances can be transported out of the work environment back to your home or other locations, exposing others. Be mindful to take the extra step to protect yourself and others by avoiding prolonged and unnecessary exposures to workplace hazards.
Feel free to ask your SMA expert consultant any questions you may have on this topic.
Take the #72HoursChallenge, and join the community. As a thank you for being a valued subscriber to Straight, No Chaser, we'd like to offer you a complimentary 30-day membership at www.72hourslife.com. Just use the code #NoChaser, and yes, it's ok if you share!
Order your copy of Dr. Sterling's new books There are 72 Hours in a Day: Using Efficiency to Better Enjoy Every Part of Your Life and The 72 Hours in a Day Workbook: The Journey to The 72 Hours Life in 72 Days at Amazon or at www.72hourslife.com. Receive introductory pricing with orders!
Thanks for liking and following Straight, No Chaser! This public service provides a sample of what http://www.SterlingMedicalAdvice.com (SMA) and 844-SMA-TALK offers. Please share our page with your friends on WordPress, like us on Facebook @ SterlingMedicalAdvice.com and follow us on Twitter at @asksterlingmd.
Copyright © 2018 · Sterling Initiatives, LLC · Powered by WordPress