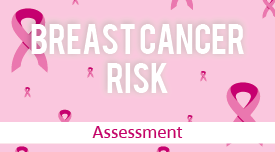 When I started this series, my first thought was "Why reinvent the wheel? There is a massive amount of information available on the web about breast cancer, and surely it's done much better than I could ever do it." As true as that probably remains, it is also true that much of it is technical and filled with medical jargon. That's why Straight, No Chaser exists; it's an effort to break through those types of barriers to understanding. This series on breast cancer is really meant to be straightforward, more easily digestible facts to better empower you. With that in mind, today I'm going to address specific simple steps you should be taking to assess yourself for breast cancer.
First things first. There are a lot of breast cancer self-assessment tools on the internet that ask you questions and then give you a percentage probability that you'll develop breast cancer. Maybe it's just me, but that sounds like something that only would serve to increase stress. By my way of thinking, anything other than 0% or 100% is going to increase stress and uncertainty. What I'd like for you to do is to use the presence of the points and risk factors below to serve as talking points with your physician. In other words, seek to self assess with actions to reduce your risk instead of taking a test that spits out a percentage equating to the probability you'd develop the disease.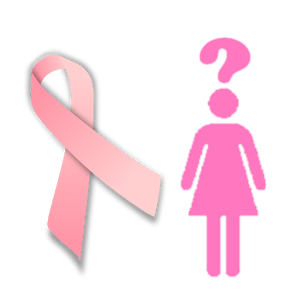 1. Reduce your risk factors
Discuss with your physician balancing the need for birth control with the use of oral contraceptives.
After you are pregnant, breast feed.
Exercise, and if you're obese, lose weight.
Limit alcohol intake.
If you're post-menopausal, discuss with your physician balancing the need for hormone use with your breast cancer risks.
2. Get screened
Learn your body better than anyone else; learn to do breast exams at and after age 20.
Have a clinical breast exam at least every three years starting at age 20, and every year starting at age 40.
Have a mammogram every year starting at age 40 unless your physician places you on a different schedule.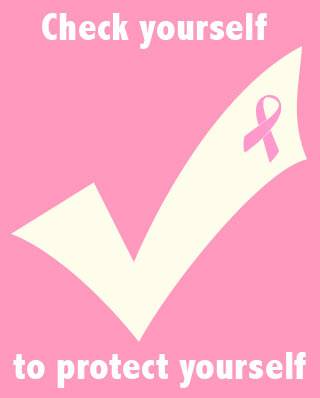 3. Know the signs of concern and prompts to see your health care provider
Lump, hard knot or change in consistency inside the breast or underarm area
Persistent pain, swelling, warmth, redness or discoloration of the breast
Change in the size or shape of the breast
Dimpling, puckering or pulling in of the skin, nipple or other parts of the breast
Itchy, scaly sore or rash on the nipple
Nipple discharge that starts suddenly
In the next Straight, No Chaser, we will go over the breast self-exam in detail.
Feel free to ask your SMA expert consultant any questions you may have on this topic.
Take the #72HoursChallenge, and join the community. As a thank you for being a valued subscriber to Straight, No Chaser, we'd like to offer you a complimentary 30-day membership at www.72hourslife.com. Just use the code #NoChaser, and yes, it's ok if you share!
Order your copy of Dr. Sterling's new books There are 72 Hours in a Day: Using Efficiency to Better Enjoy Every Part of Your Life and The 72 Hours in a Day Workbook: The Journey to The 72 Hours Life in 72 Days at Amazon or at www.72hourslife.com. Receive introductory pricing with orders!
Thanks for liking and following Straight, No Chaser! This public service provides a sample of what http://www.SterlingMedicalAdvice.com (SMA) and 844-SMA-TALK offers. Please share our page with your friends on WordPress, like us on Facebook @ SterlingMedicalAdvice.com and follow us on Twitter at @asksterlingmd.
Copyright © 2017 · Sterling Initiatives, LLC · Powered by WordPress