The American Academy of Pediatrics has released its recommendations for the upcoming flu season. There is no equivocation in these recommendations, and we strongly support your complete adherence to them.

Recommendations:
Pediatricians offer influenza vaccine to all children 6 months of age and older, as soon as the vaccine becomes available, in order to complete vaccination and provide protection before the flu season starts. Preferably, this should be accomplished by the end of October for best benefit.
All household members should be vaccinated, including child care providers, grandparents and women who are pregnant, are postpartum or are breastfeeding during the flu season.
The live attenuated intranasal vaccine is NOT recommended, as it has performed poorly in recent years.
Special effort should be made to vaccinate all children 6 months and older who have conditions that increase their risk of complications of flu. This includes those born preterm (premmies) and with chronic medical conditions, including the following:

asthma and other chronic lung diseases
heart disease
diabetes and other metabolic problems
weakened immune systems.

All health care and child care personnel should receive an annual flu shot.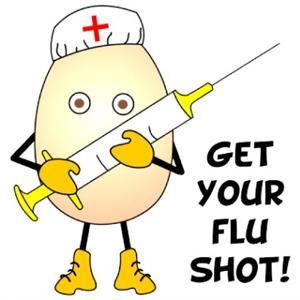 Why:
Last year over 100 US children died of the flu, and thousands more were hospitalized from influenza or its complications.
Historically, more than 80% of flu deaths in children have been in those not vaccinated.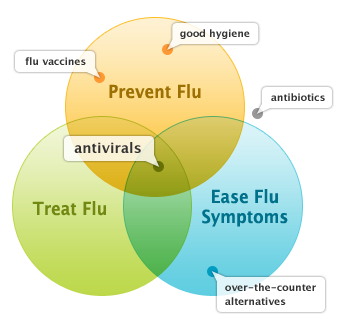 Etc:
Antiviral medications are not a substitute for the vaccine and offer best results only if started within 48 hours of symptoms. If you present after 48 hours of symptom onset, you likely will not receive the medicine.
Be clear: the benefits of influenza vaccines greatly outpace the occurrence of any risks, especially in the calculus of death from the disease compared with deaths from the vaccine.
Feel free to ask your SMA expert consultant any questions you may have on this topic.
Take the #72HoursChallenge, and join the community. As a thank you for being a valued subscriber to Straight, No Chaser, we'd like to offer you a complimentary 30-day membership at www.72hourslife.com. Just use the code #NoChaser, and yes, it's ok if you share!
Order your copy of Dr. Sterling's new books There are 72 Hours in a Day: Using Efficiency to Better Enjoy Every Part of Your Life and The 72 Hours in a Day Workbook: The Journey to The 72 Hours Life in 72 Days at Amazon or at www.72hourslife.com. Receive introductory pricing with orders!
Thanks for liking and following Straight, No Chaser! This public service provides a sample of what http://www.SterlingMedicalAdvice.com (SMA) and 844-SMA-TALK offers. Please share our page with your friends on WordPress, like us on Facebook @ SterlingMedicalAdvice.com and follow us on Twitter at @asksterlingmd.
Copyright © 2017 · Sterling Initiatives, LLC · Powered by WordPress