In a previous post, we discussed forgetfulness and mild memory loss. We've also discussed Alzheimer's disease and dementia. If you noticed and remember (no pun intended), we didn't discuss amnesia. Amnesia is unusual memory loss. Normal aging does not lead to dramatic memory loss. This is qualitatively different.
It is normal to have forgetfulness associated with the aging process. Many of us will notice learning new information requires more time and seems more difficult.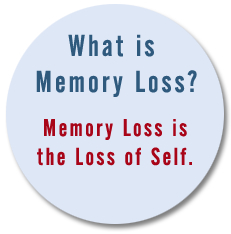 This is not the memory loss of amnesia. In amnesia, you'll likely not remember new occurrences and/or some past memories. You may forget recent or new events (or periods of time). You may forget memories within an event and compensate by creating "new memories" (this is called confabulation). You may have difficulty forming new memories or learning new information. Interestingly, amnesia may be transient, otherwise temporary or permanent.
Allow me to reiterate. Amnesia is not part of a normal aging process but is part of a disease in one or severe areas of the brain responsible for creating, storing and retrieving memories. If you see or think you are experiencing this level of symptoms, you need to get medically evaluated.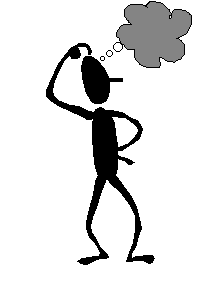 Courtesy of the National Institutes of Health, here is a partial list of causes of memory loss. Many of these causes have Straight, No Chaser posts related to them. If you have questions, type the topic into the search box for more information or feel free to ask your www.sterlingmedicaladvice.com or 844-SMA-TALK expert consultant any questions you may have.
Alcohol or use of illicit drugs
Not enough oxygen to the brain (heart stopped, stopped breathing, complications from anesthesia)
Brain growths (caused by tumors or infection)
Brain infections such as Lyme disease, syphilis, or HIV/AIDS
Brain surgery, such as surgery to treat seizure disorders
Cancer treatments, such as brain radiation, bone marrow transplant, or after chemotherapy
Certain medications
Certain types of seizures
Dementia
Depression, bipolar disorder, or schizophrenia when symptoms have not been well controlled
Dissociative disorder (not being able to remember a major, traumatic event; the memory loss may be short-term or long-term)
Drugs such as barbiturates or benzodiazepines
Electroconvulsive therapy (especially if it is long-term)
Encephalitis of any type (infection, autoimmune disease, chemical/drug induced; this is inflammation of a certain part of the brain)
Epilepsy that is not well controlled with medications
Head trauma or injury
Heart bypass surgery
Illness that results in the loss of, or damage to, nerve cells (this is called neurodegenerative illness), such as Parkinson's disease, Huntington's disease, or multiple sclerosis
Long-term alcohol abuse
Migraine headache
Mild head injury or concussion
Nutritional problems (vitamin deficiencies such as low vitamin B12)
Permanent damage or injuries to the brain
Transient global amnesia
Transient ischemic attack (TIA)
Finally, if you are supporting an individual with such challenges at home, you already know they need a lot of attention and support. Here are a few tips to assist.
Show familiar objects, music, or photos.
Get in the habit of writing things down. Write down when the person should take any medication. Write down any important tasks needing to be completed.
Show patience with the situation and avoid the tendency toward anger and frustration.
When it gets to the point to when help is needed completing the activities of daily living, or safety or nutrition is a concern, you may want to incrementally consider home health care, then extended care facilities, such as an assisted living facility or a nursing home.
Your job is to remember to be attentive to changes in your or your loved ones' behavior. The earlier you get assistance, the better one's quality of life will remain.
Feel free to ask your SMA expert consultant any questions you may have on this topic.
Take the #72HoursChallenge, and join the community. As a thank you for being a valued subscriber to Straight, No Chaser, we'd like to offer you a complimentary 30-day membership at www.72hourslife.com. Just use the code #NoChaser, and yes, it's ok if you share!
Order your copy of Dr. Sterling's new books There are 72 Hours in a Day: Using Efficiency to Better Enjoy Every Part of Your Life and The 72 Hours in a Day Workbook: The Journey to The 72 Hours Life in 72 Days at Amazon or at www.72hourslife.com. Receive introductory pricing with orders!
Thanks for liking and following Straight, No Chaser! This public service provides a sample of what http://www.SterlingMedicalAdvice.com (SMA) and 844-SMA-TALK offers. Please share our page with your friends on WordPress, like us on Facebook @ SterlingMedicalAdvice.com and follow us on Twitter at @asksterlingmd.
Copyright © 2017 · Sterling Initiatives, LLC · Powered by WordPress