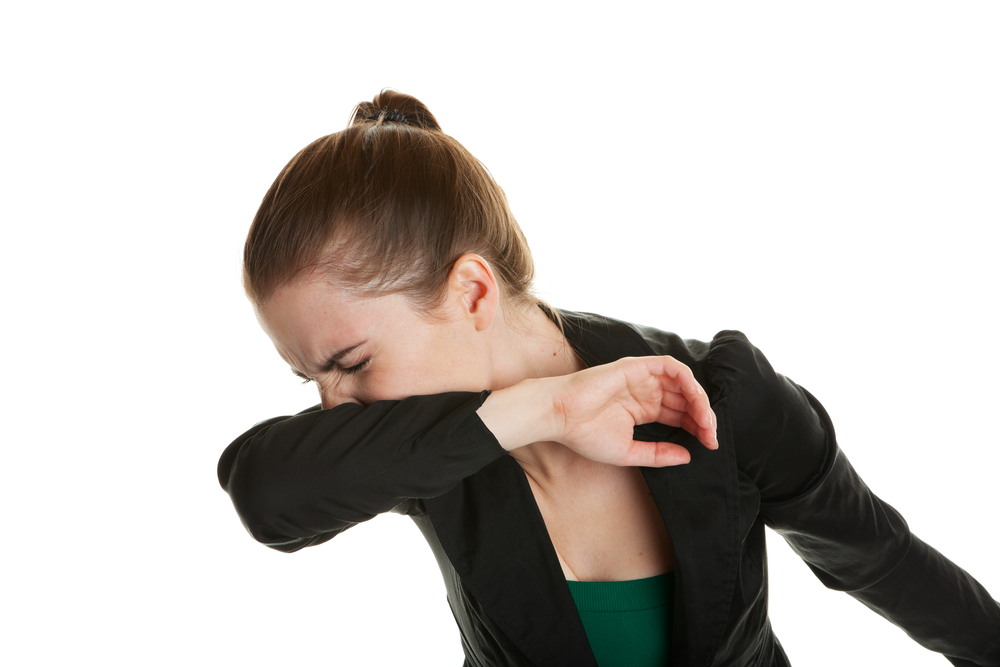 There are things you know, there are things you know but don't really know, and there are still other things that you think you know that you don't know at all. When it comes to colds and influenza (both or which are simple to understand, prevent and treat), all of the above apply.
Are you sickly or do you get colds more frequently than others? Respectfully, a big part of that is because you have habits that put you at risk. Common things happen commonly.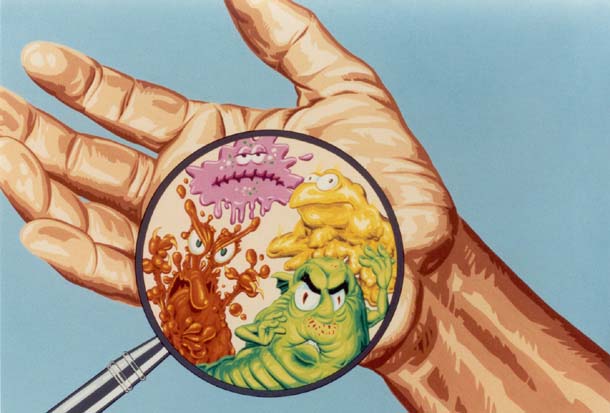 Of course this is not an actual photo, but it's a good depiction of what's happening. Simply put, most of the day, your hands are pretty disgusting. You handle money that's been handed hundreds if not thousands of times and never cleaned. You grab handles and door knobs all day long. You cough and sneeze throughout the day, spewing germs into the air to be inhaled by others. And you spend time in the restroom. Your unclean hands contribute to many ailments, including colds, influenza, conjunctivitis (pink eye) and gastroenteritis (vomiting and diarrhea) and skin infections.
The important points are there are simple things you can do to lower your risk for infections. First, you have to stop assuming you know more than you do about basic hygiene and allow yourself to start practicing better habits. For example …
When you sneeze, do you sneeze into your hands or into the air around you? Please learn the habit covering your mouth and nose when you sneeze or cough by sneezing/coughing into your elbow and not your hands.
How often do you wash your hands? You must wash every time you begin to cook, before you eat, after you use the rest room, before you change a diaper and before you apply any topical medicine.
Have you ever noticed how much you keep your hands on parts of you that can become infected by doing so? Keep your hands out of your eyes, mouth and nose, and stop picking at your skin!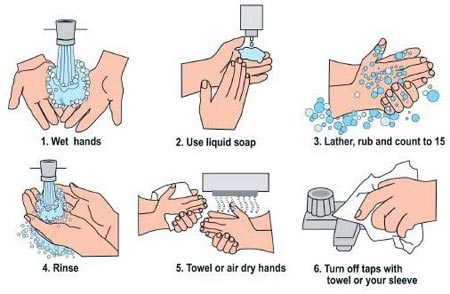 Yes, you wash your hands, but do you do so effectively and when you need to? Hand washing must be the easiest and most effective ways to prevent disease. Let's start with this: from now on, whatever you do to clean your hands, do it for twenty seconds. Of course, antimicrobial soap and water are what we all learned to do way back when. It works! If that's not available, use hand sanitizers or disposable hand wipes. It that's not available, just rinse your hands! Be sure to rub your hands vigorously during the process as if you're trying to get someone off of your hands, because you are!
Feel free to ask your SMA expert consultant any questions you may have on this topic.
Order your copy of Dr. Sterling's new book Behind The Curtain: A Peek at Life from within the ER at jeffreysterlingbooks.com, iTunes, Amazon, Barnes and Nobles and wherever books are sold.
Thanks for liking and following Straight, No Chaser! This public service provides a sample of what http://www.SterlingMedicalAdvice.com (SMA) and 844-SMA-TALK offers. Please share our page with your friends on WordPress, like us on Facebook @ SterlingMedicalAdvice.com and follow us on Twitter at @asksterlingmd.
Copyright © 2016 · Sterling Initiatives, LLC · Powered by WordPress