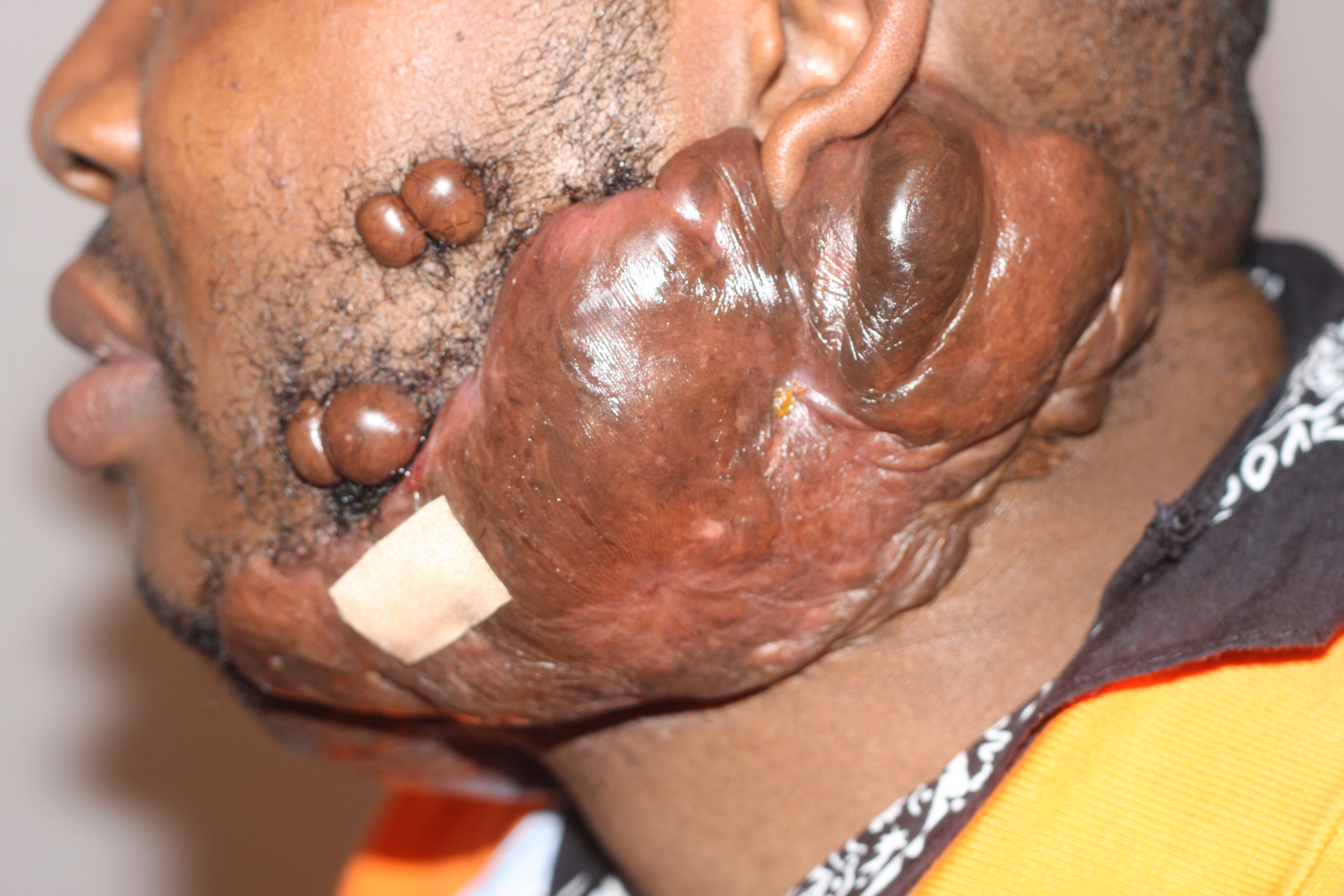 Have you ever seen a keloid? Do you suffer from keloids? Do you know someone with them and wonder what's occurring? Here are some answers.
Some people, more commonly African-Americans, Asians, Latinos and those with a family history of keloids, suffer from abnormal skin growths. These growths typically occur during one's skin healing after an injury. Keloids are simply overgrowths of scar tissue.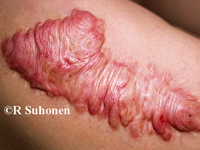 The problem is keloids can be quite scary and scary-appearing. In severe instances, keloids can not only occur after an injury but also after any insult to the skin. This can include severe injuries such as burns, lacerations, surgical scars or trauma, but it can also result from simple insults such as acne, chickenpox, scratches or puncture wounds (such as seen with medication administration, vaccines or ear-piercing).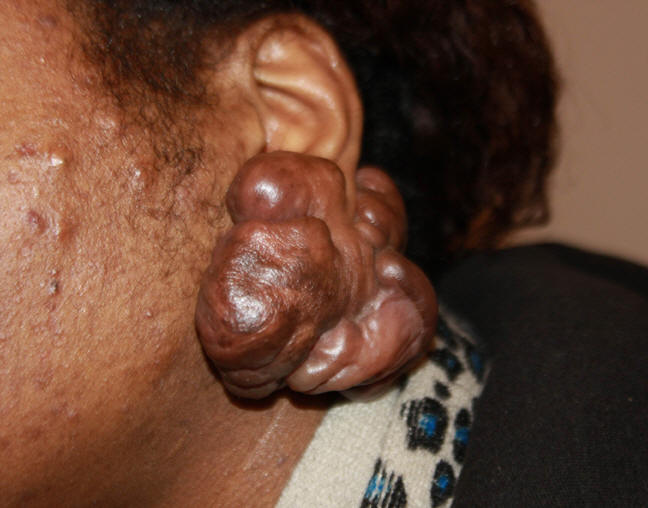 Keloids can be quite scary in their appearance. At first glance, they are often confused with cancerous skin growth. They take on multiple appearances and colors, and they are often tender and easily irritated. They are not easy to disguise. In fact, sun exposure may cause ongoing tanning to the area, making the deformity even more pronounced. Therefore, it's important to cover keloids and use sunblock over the involved area when exposed to the sun for the first six months after development of one (or up to 18 months in children).
There's an unfortunate "Catch-22" with keloids. Once formed, they often don't need to be treated unless you want to reduce the size or have other cosmetic concerns. Many of the variety of treatment options used to treat keloids can actually cause a larger one to form, particular if it involves cutting or other irritation to the skin. However, in many cases, treatment is quite successful.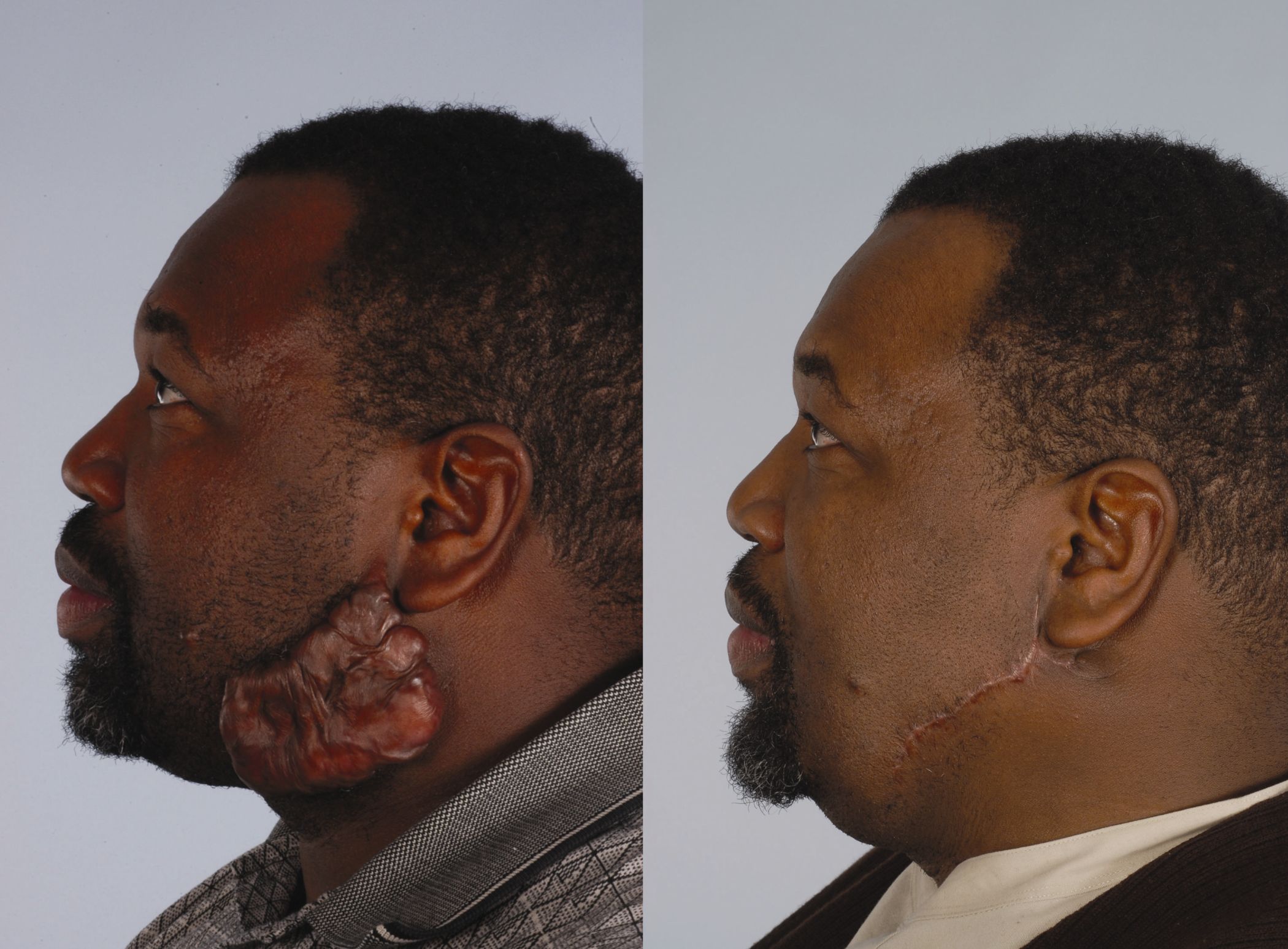 Here are some of the various treatments available for keloids. Discuss these options with your physician or Sterling Medical Advice expert consultant if you are considering having modifications to existing keloids.
Cryotherapy (freezing the area)
Injection of steroids
Laser therapy
Radiation therapy
Silicone gel or patches
Surgical reduction or removal
Feel free to ask any questions you may have on this topic.
Order your copy of Dr. Sterling's new book Behind The Curtain: A Peek at Life from within the ER at jeffreysterlingbooks.com, iTunes, Amazon, Barnes and Nobles and wherever books are sold.
Thanks for liking and following Straight, No Chaser! This public service provides a sample of what http://www.SterlingMedicalAdvice.com (SMA) and 844-SMA-TALK offers. Please share our page with your friends on WordPress, like us on Facebook @ SterlingMedicalAdvice.com and follow us on Twitter at @asksterlingmd.
Copyright © 2016 · Sterling Initiatives, LLC · Powered by WordPress