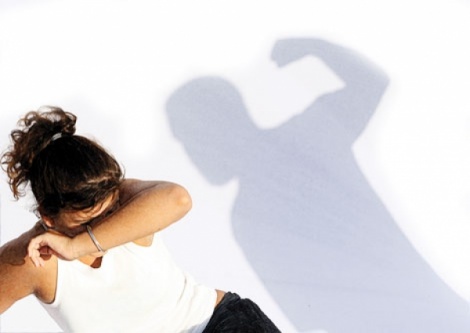 Remember: You are not to blame, and you need not face domestic violence alone.
With the recent attention in the news on domestic violence and debates about responses and responsibility, I thought this post would refocus attention on where it needs to be: getting the abused individual safely out of harm's way.
This is the third in a three-part series on domestic violence. The first post focused on the scope of domestic violence. The second post focused on risk factors and identifying whether your situation places you at risk.
When it comes to domestic violence, it is the immediate danger that can make it difficult for you to figure out the safest next move. Thus, it becomes important to know in advance the how and where of your escape plan.
Escaping the Crisis
If you are in a crisis situation, first make sure you and any other family members (e.g., children, parents) are safe. Leave the scene immediately, and find safe haven wherever it exists, such as an emergency shelter or the home of a friend or family member. You can find a shelter by calling (800) 799-SAFE. Call the police if you think you can't leave home safely or if you want to bring charges against your abuser. If possible, take house keys, money and important papers with you. The staff members at emergency shelters can help you file for a court order of protection.
Be advised: Do not use drugs or alcohol at this time, because you need to be alert in a crisis. Even while you do what you feel you must do, be aware that use of weapons (even in a life-saving defense) will likely complicate and confuse matters.
If you can, just in  case, plan your escape. Establish escape routes and a safe haven. Secure important documents.
Where Do I Go If I'm Mentally or Physically Hurt?
Talk to a physician or get to an emergency department. We are prepared to check you for any life-threatening consequences to your abuse, treat any medical issue, provide mental health support and make referrals. Should you find an emergency shelter, counseling and support groups are available for you and your children.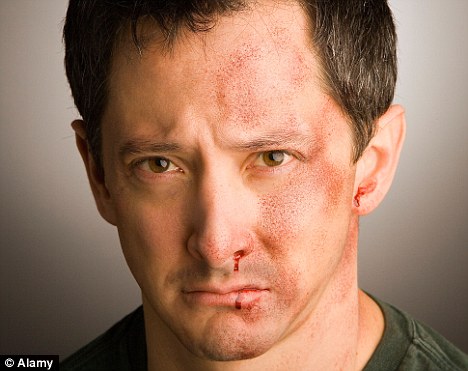 Dealing With Your Abuser
Your primary focus should be on finding help for yourself and escaping the danger.
First things first: Call the police if you believe that you are in danger.
Call the National Domestic Violence Hotline 1-800-799-SAFE (7233), your state domestic violence coalition and/or a local domestic violence agency. Seek out and speak with a family law advocate at your local crisis center. He or she can help you press charges against the perpetrator, file a temporary restraining order and advise you on how to seek a permanent restraining order.
Don't keep your circumstances hidden. Discuss them with a physician, nurse, therapist, friend, family member or spiritual advisor when you first believe yourself to be in a dangerous environment. Be careful to avoid advice that attempts to place you back in harm's way or to do anything that is not best for you or your family. Don't let someone talk you into doing something that isn't right for you.
Document any attempts at contact by the perpetrator. Save any new messages (especially threatening ones).
Keep photographs that show any injuries you received. You will need this should you pursue legal action (e.g., press charges or file a restraining order).
While it's best to avoid the abuser completely, if you must meet to exchange documents or personal effects, do it in broad daylight where plenty of people are around, particularly those you know. It is preferable to have someone else make those exchanges, if possible.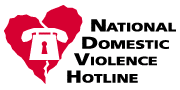 After You've Escaped
You need to remain detached from your former situation as much as possible and implement changes in your life. Consider these following tips:
Establish a new routine. Someone looking for you will look for you in places you've frequented in the past.
Maintain an escape plan in your new location. It may seem counterintuitive, but avoid a route that takes you through areas with potential weapons – your attacker may end up with them instead of you.
Change your mobile or home phone number immediately after you've escaped the situation.
Being subjected to repeated domestic violence can extract a devastating psychological toll. Although many domestic violence survivors do not need mental health treatment, and many symptoms resolve once they and their children are safe and have support, for others, treatment is a major component of their plan for safety and recovery.
Again, the National Domestic Violence Hotline 1-800-799-SAFE (7233). You should definitely memorize it, but I hope you never have to use it. Unfortunately, the odds reveal that many of you will.
I hope you have found the information in this series helpful. Good luck. Feel free to contact your Sterling Medical Advice expert consultant with any questions you have on this topic.
Order your copy of Dr. Sterling's new book Behind The Curtain: A Peek at Life from within the ER at jeffreysterlingbooks.com, iTunes, Amazon, Barnes and Nobles and wherever books are sold.
Thanks for liking and following Straight, No Chaser! This public service provides a sample of what http://www.SterlingMedicalAdvice.com (SMA) and 844-SMA-TALK offers. Please share our page with your friends on WordPress, like us on Facebook @ SterlingMedicalAdvice.com and follow us on Twitter at @asksterlingmd.
Copyright, Sterling Initiatives, LLC. 2013-2015