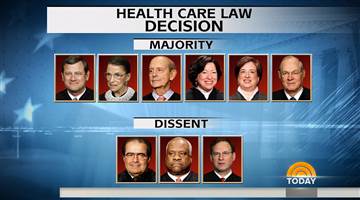 The US Supreme Court has reaffirmed the legality of the government's ability to provide subsidies to the governmental healthcare exchanges established to deliver care in states not establishing their own exchanges. That makes this a pretty good time to review how the Patient Protection and Affordable Care Act (ACA) fits into the American healthcare landscape.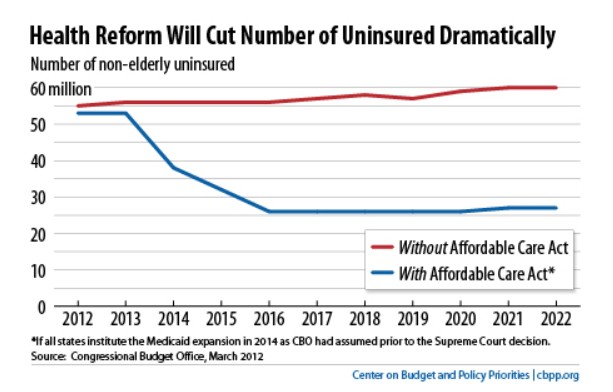 Let's start with the data: as of March 2015, the US Department of Health and Human Services reported a total of 16.4 million people covered due to the ACA between the Marketplace, Medicaid expansion, young adults staying on their parents plan, and other coverage provisions. According to Gallup that translates to an uninsured rate of 11.9%, down from a high of 18% in 2013.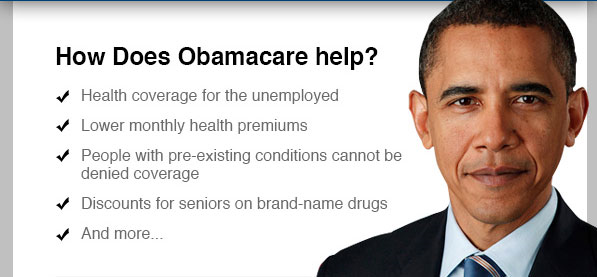 Now let's compare this to the goals. In general, the ACA attempts a nifty set of tricks: it aims to add over 30 million previously uncovered Americans to insurance rolls while slowing the rate of growth of health care costs, then ultimately reduce the costs of care. This simultaneously makes insurance providers huge winners and slight losers (30 million new customers but less profit per customer), as well as hospitals, physicians and pharmaceutical companies, who are meant to make a little more money while working a lot harder for it. The basic premise is there's already plenty of money in the system (America spends over 17% of the gross domestic product – over $2 trillion annually on health care; no other country spends more than about 11% of GDP on health care) to provide what we need. 

The ACA was truly a Republican initiative at birth, for those keeping score. It was born out of the Heritage Foundation (a conservative think-tank) and is more or less a combination of plans proposed by Bob Dole and executed by Mitt Romney in Massachusetts. It does not provide universal coverage or even "Medicare for all" (those would have been current Democratic ideas, although Richard Nixon proposed the same) or allow a governmental takeover of hospitals, insurance companies or physician practices (those would be socialized medicine). At it's simplest, it's a capitalist give to insurance companies of 30 million new patients with enhanced governmental oversight.
Here's those 7 positive facts:
1)    The 80/20 rule: The law requires insurers to spend at least 80% of premiums on direct medical care. This nearly doubles historical trends. This is meant to expand care greatly in certain areas such as prevention and mental health. If and when this doesn't happen, you'll get a rebate check.
2)    Preventative care is being emphasized: you likely won't have to pay a co-payment, co-insurance or deductible to receive services such as screenings, vaccinations and counseling.
3)    Preexisting conditions: Health plans can't limit or deny benefits or coverage to anyone under age 19 because of the existence of pre-existing conditions. These protections will be extended to all ages beginning in 2014.
4)    Choice and ER access: You choose your own doctor. You don't need a referral from your primary care doctor to see an Ob-Gyn doctor. You don't need pre-approval to seek ER services outside of your plan's network (e.g. when you're out of town). This means those ridiculous out of network charges should go away.
5)    Young Adult Coverage: If your plan covers children, you can add or keep your kids on your policy until they turn 26, even if they're married, don't live with you or are otherwise eligible to have their own plan.
6)    Consumer Assistance Program: This strengthens your ability to appeal and fight decisions made by your insurance provider and guarantees your right to appeal denials of payment.
7)     End on Annual and Lifetime Limits on Coverage for all new health insurance plans by 2014.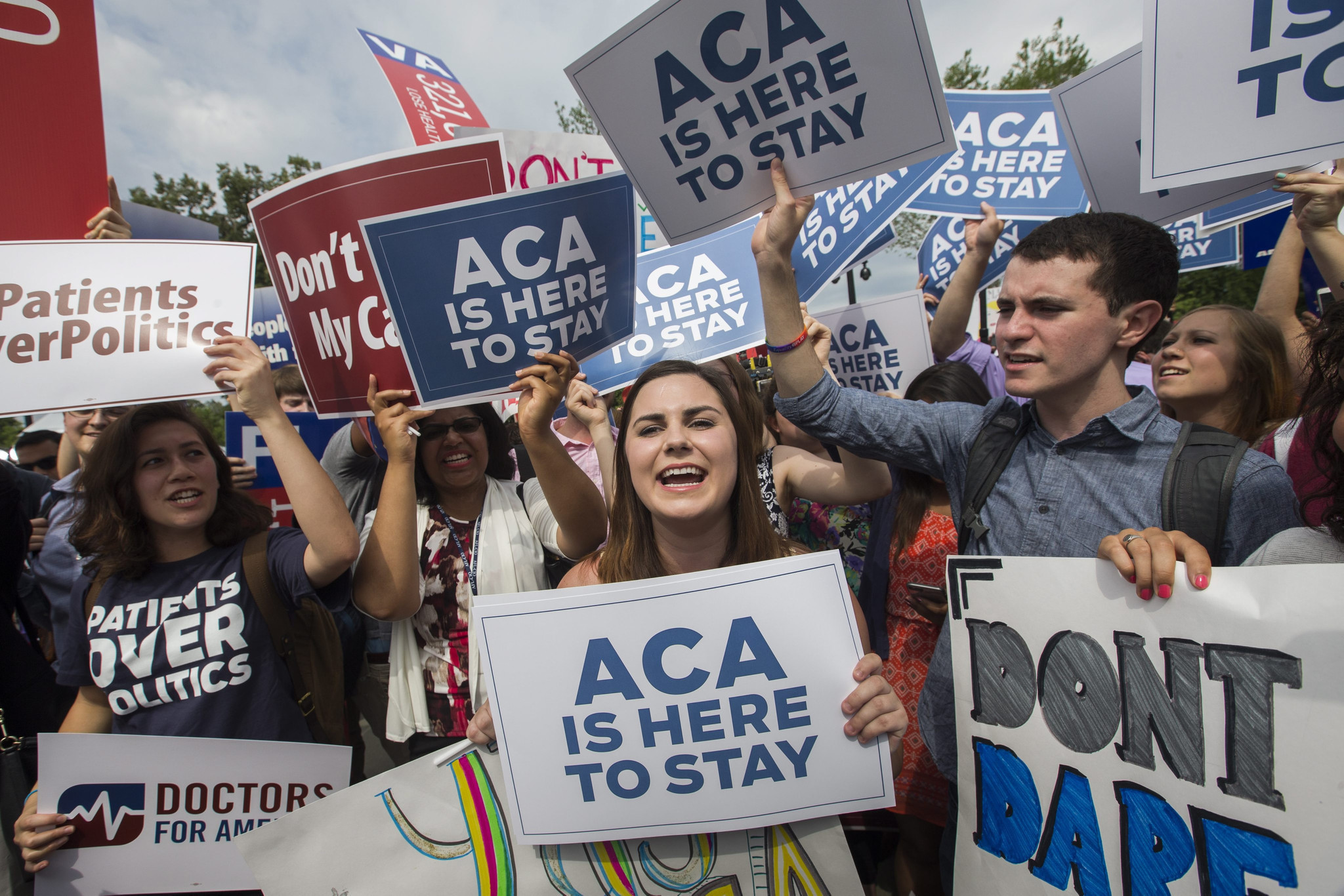 The bottom line is up to 30 million American are being formally brought under the umbrella of the health care instead of relying on emergency departments or going without care.  Despite not being a perfect solution, if we were to list societal priorities, closing this gap to this extent is high enough on the list that the downstream consequences are less important as considerations.  As a public health initiative, this act will accomplish many things, including putting in motion changes in health care disparities due to the lack of access to care.  I would challenge all the ongoing critics of the ACA to answer one question whenever they have an argument about why they continue to oppose implementation of the ACA: "Is your concern worth leaving 30 million Americans without structured healthcare?"
Thanks for liking and following Straight, No Chaser! This public service provides a sample of what http://www.SterlingMedicalAdvice.com (SMA) and 844-SMA-TALK offers. Please share our page with your friends on WordPress, like us on Facebook @ SterlingMedicalAdvice.com and follow us on Twitter at @asksterlingmd. Preorder your copy of Dr. Sterling's new book Behind The Curtain: A Peek at Life from within the ER at jeffreysterlingbooks.com.