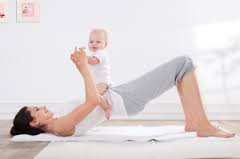 Sleep deprived. Busy. Haven't primped in a month. Way off your workout regimen.
"It's the baby's fault!"
Nope.
That baby's yet another opportunity for you to be constructive and work toward your health goals.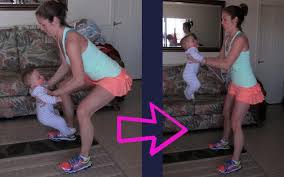 Notice in these picture that babies provide a perfect 10-30 lbs. of weight resistance for your favorite exercises.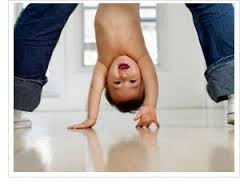 Also, swinging babies has been shown to produce giggles and improve brain development. But please don't bounce your baby on her head or otherwise place her in harm's way. We don't advocate that!
Find your 30 minutes. It's great for your health, and she's watching and learning how to take care of herself.
Feel free to contact us at 844-SMA-TALK (844-762-8255) or www.sterlingmedicaladvice.com for advice or information. We are prepared, 24/7, to give you immediate and personal advice and information.
Thanks for liking and following Straight, No Chaser! This public service provides a sample of what http://www.SterlingMedicalAdvice.com (SMA) offers. Please share our page with your friends on WordPress. We are also on Facebook at SterlingMedicalAdvice.com and Twitter at @asksterlingmd.