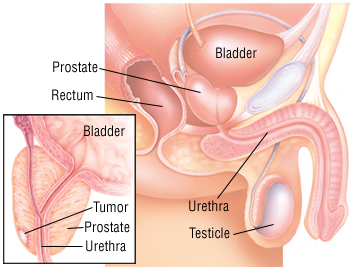 Prostate-specific antigen (PSA) is a protein that is secreted from the prostate gland. It is important marker of disease. The higher the PSA level, the more likely it is that prostate cancer is present (this is not the same as saying that if your PSA level is high, you have or will have prostate cancer). It is useful and important as a screening tool and a monitor for prostate cancer recurrence after treatment or response to treatment.
According to the American Cancer Society, the following groups of men should consider having a PSA test.
Those at age 50 if they are at average risk of prostate cancer
Those at age 45 if they are at high risk
Those at age 40 if they are at very high risk (those with first-degree relatives who had prostate cancer at an early age)
Please discuss the value of prostate cancer screening with your physician. There is a fair amount of controversy about the test, which is why having the test done is a 'consideration' instead of a must. The specifics of this can be discussed with your physician or personal healthcare consultant at SterlingMedicalAdvice.com.
Thanks for liking and following Straight, No Chaser! This public service provides a sample of what http://www.SterlingMedicalAdvice.com (SMA) offers. Please share our page with your Friends on WordPress, and we can be found on Facebook at SterlingMedicalAdvice.com and on Twitter at @asksterlingmd.